Thai gross domestic product (GDP) in third quarter 2021 contracted by 0.3% year-over-year compared to an increase of 7.6% in second quarter 2021 amid stringent restrictions that were in place throughout the country to contain spreading of COVID-19, according to the National Economic and Social Development Council (NESDC) on Monday.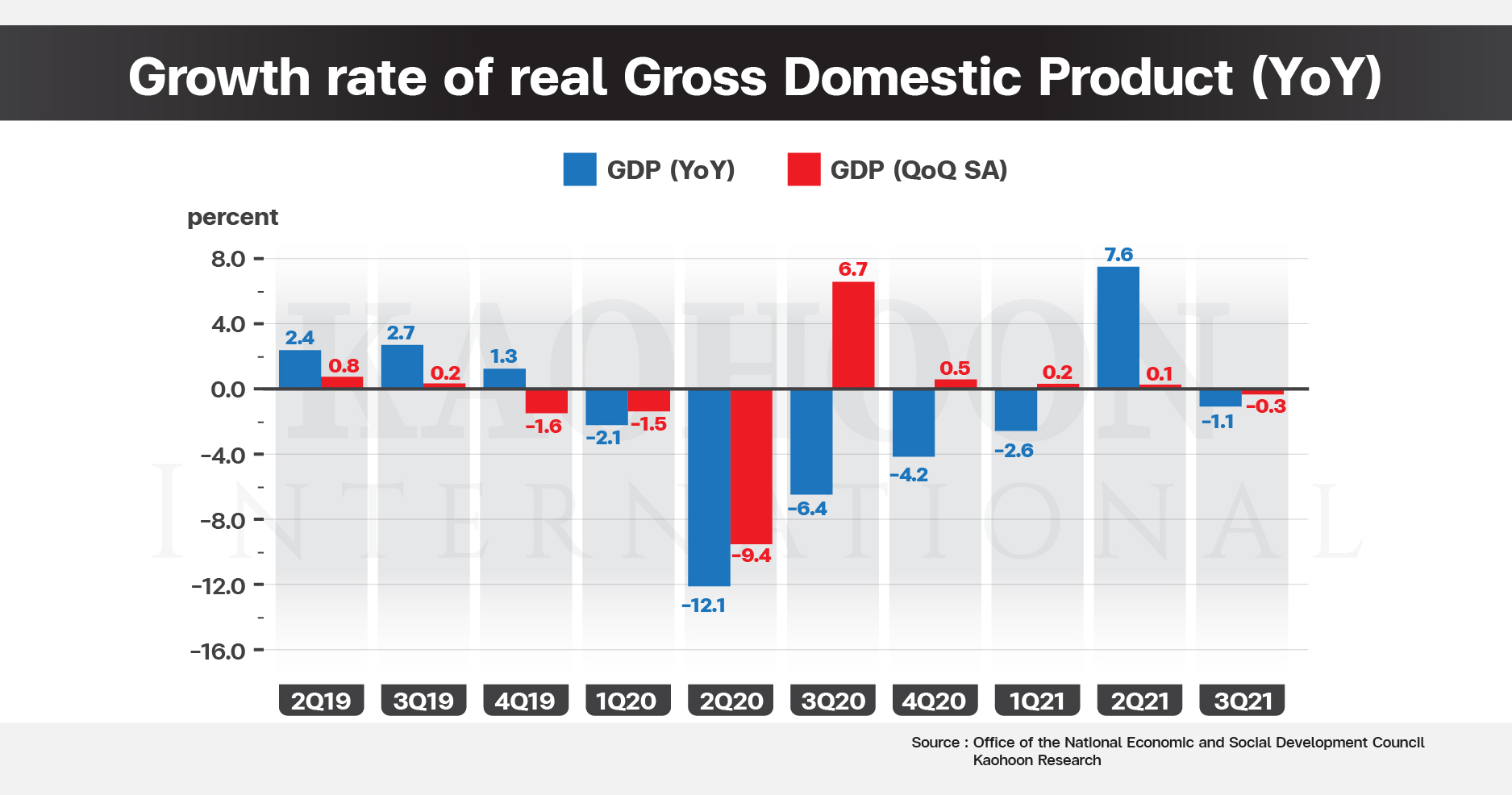 The GDP growth number came out better than expected as Reuters poll earlier forecasted a contraction of 0.8% year-over-year.
The NESDC projects the economy to grow by 3.5-4.5% in 2022 supported by full scale reopening of the country. NESDC's forecast range is in line with forecasts earlier made by Ministry of Finance of 4% and Bank of Thailand's projection of 3.9% GDP growth.