The Japanese yen fell to the lowest level in 24 years against the dollar on Monday as the gap between Japanese and U.S. benchmark yields edged wider in response to surging U.S. inflation that prompted U.S. Treasury yields higher.
The greenback rose as much as 135.22 yen, its highest since October 1998, as the dollar had been gaining on the yen for the last six sessions, showing the difference between hawkish Fed and dovish Bank of Japan.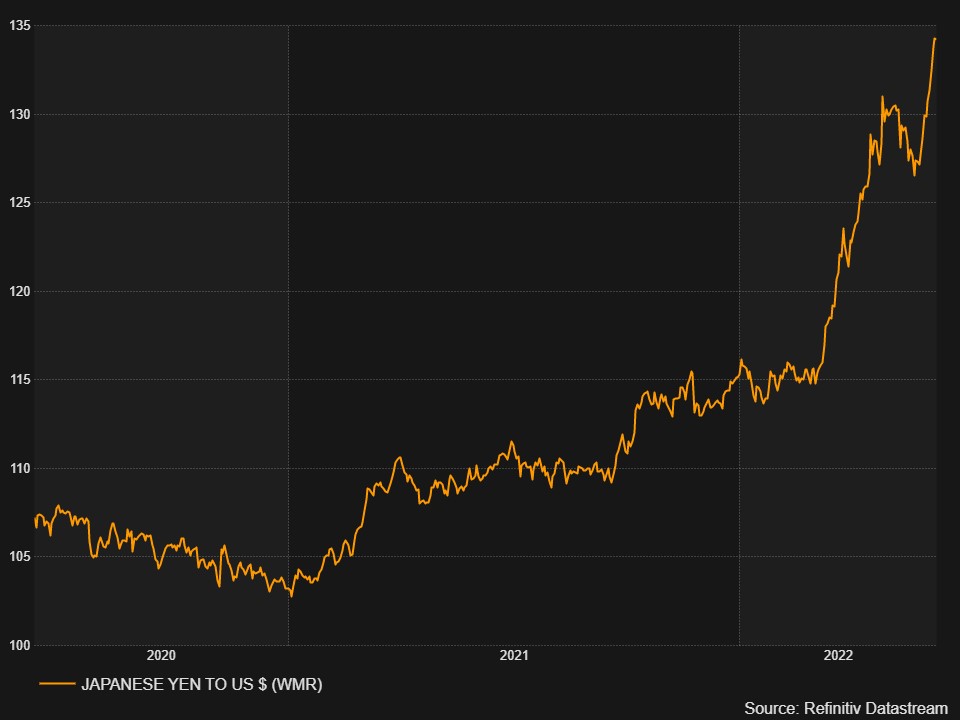 As central banks around the world are more or less moving toward interest rate hikes to curtail rising inflation, the market expected a little to no change from the Bank of Japan as the consensus estimated the central bank to maintain rate at -0.10%, even though the bank said on Monday it would buy 500 billion yen of Japanese government bonds on Tuesday as part of its policy to keep benchmark 10-year yields within 0.25 percentage points of its 0% target.
On Monday, the U.S. 10-year Treasury yields rose to 3.2%, while the two-year yields reached 3.194%, the highest since late 2007.