L.P.N. Development Public Company Limited (LPN) has announced its 3Q21 consolidated financial statement through the Stock Exchange of Thailand as follows;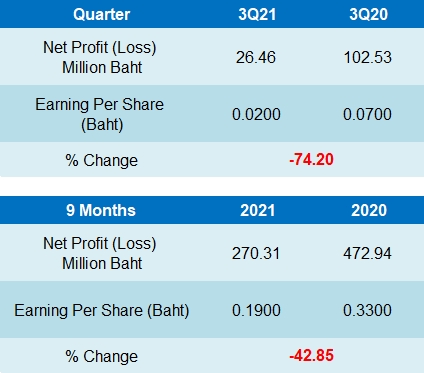 LPN reported a net profit of 26.46 million baht in 3Q21, decreased 74.20% from a net profit of 102.53% in 3Q20. The decrease was due to the decline of the income from sales of real estate i.e. residential condominiums and single houses of 22.26% and 11.22%, respectively.
At the same time, the income from rental, service and management businesses increased 6.39% from the same period of the previous year. The sales and management expenses decreased 2.83% and 3.18% from the same period of the previous year respectively as a consequence of the increased efficiency in expenses and operational costs management and control.