Minor International Corp. (MINOR) on Friday reported third quarter earnings of 2021 amounting to a net loss of THB 436 million which accounts to a healthy recovery by 88.9% quarter-over-quarter and 92% increase year-over-year. Earnings for nine-months ended amounted to THB 11,609 million.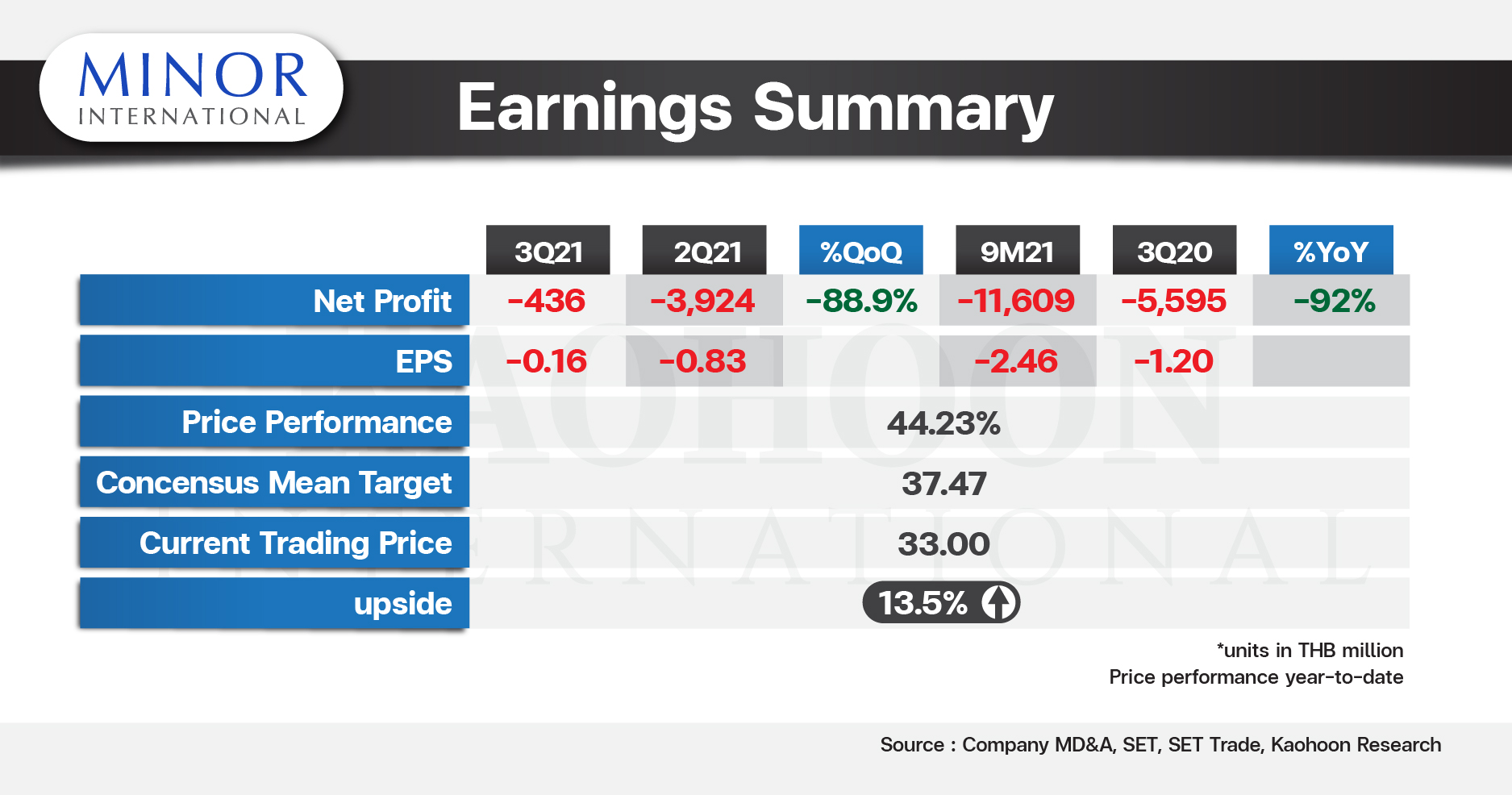 Core revenue accounted to THB 19,745 million an increase of 33% YoY. The growth in revenue was primarily driven by hotels business segment forced in Europe and Maldives.
Total revenue from hotels and mixed-use segment amounted to THB 14,418 million in 3Q21 an increase of 66% from the same period a year earlier. Average occupancy for hotels system wide stood at 46% compare to 32% in 3Q20. Average daily rate (ADR) system wide stood at THB 3,962 per night compared to industry average of THB 807 per night which the company referred to data from Bank of Thailand. Revenue per available room (RevPar) stood at THB 1816 per night compare to industry average of THB 44 per night according to the same source outline earlier.
Restaurant business segment's total revenue amounted to THB 4,815 million in 3Q21 which declined by 7% compared to the same period last year. Same store sales growth (SSSG) was 7.2% in 3Q21 compared to 15.9% in 3Q20.
Retail trading outlet segment reported a total revenue of THB 512 million which declined by 48% YoY.