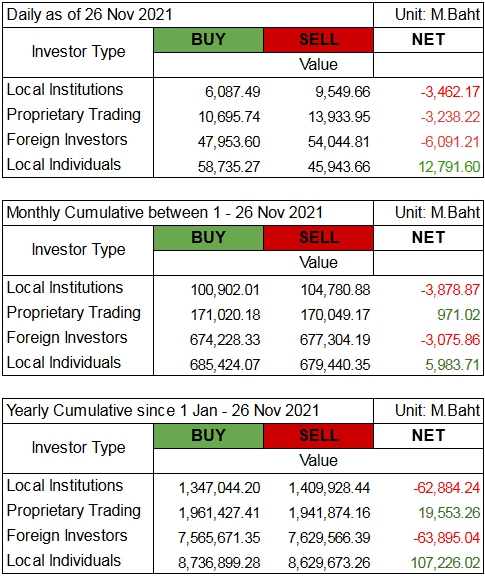 – SET Index on November 26, 2021, closed at 1,610.61 points, decreased 37.85 points or 2.30% with a trading value of 123 billion baht. The analyst stated that the Thai stock market traded lower in the same direction as global markets in concerns of the acceleration of Covid-19 infections in Europe and the new strain in South Africa, coupled with the lingering high inflation rates and faster-than-expected rate hikes.
The analyst expected the Thai stock market next week to slow down with a support level at 1,600 points and a resistance level at 1,630 points.
– Foreign Investors, Local Institutions and Proprietary Trading withdrew 12.8 billion baht from the Thai stock market amid concerns over new Covid-19 variant.