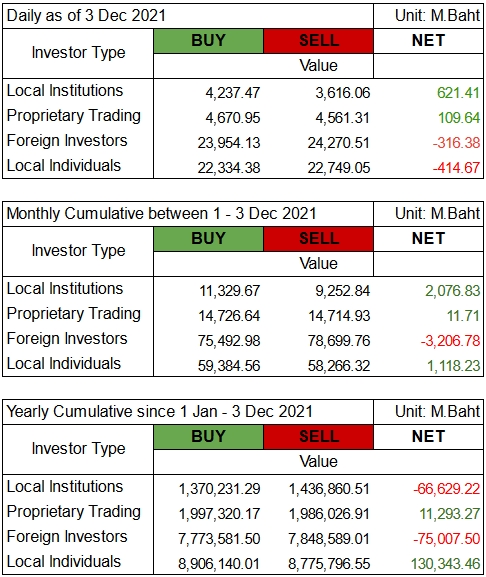 – SET Index closed at 1,588.19 points, decreased 3.65 points or 0.23% with a trading value of 55.1 billion baht. The analyst stated that the Thai stock market traded with a low trading volume as the country will have a long holiday, coupled with less trading day next week, which triggered investors to lower the risk by selling some of the shares off.
In addition, the analyst recommended investors to monitor U.S. job data later today and the new omicron variant after more countries started to discover an infection, including Malaysia, expecting limited upside for next week's session with a support level at 1,570-1,550 points and a resistance level at 1,600 points
– SET Index dropped slightly as foreign investors and individuals made a selloff to lower the risk before a long holiday.