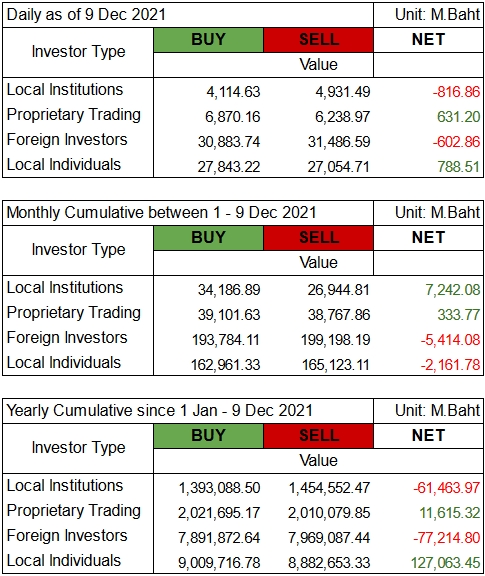 – SET Index closed at 1,618.23 points, decreased 0.13 points or 0.01% with a trading value of 69.7 billion baht. The analyst stated that the Thai stock market corrected in today's session unlike the others in the global market as investors chose to lower the risks during the long holiday.
Meanwhile, the analyst recommended investors to keep an eye on the FOMC meeting next week regarding the QE and policy rates as well as the preliminary study of the omicron variant against existing vaccines.
In addition, the analyst expected SET Index to move narrowly next week prior to the Fed's meeting, giving a support level at 1,610 points and a resistance level at 1,625 points.
– Local Institutions and Foreign Investors sold 1.4 billion baht worth of Thai shares to lower the risk before a long holiday.