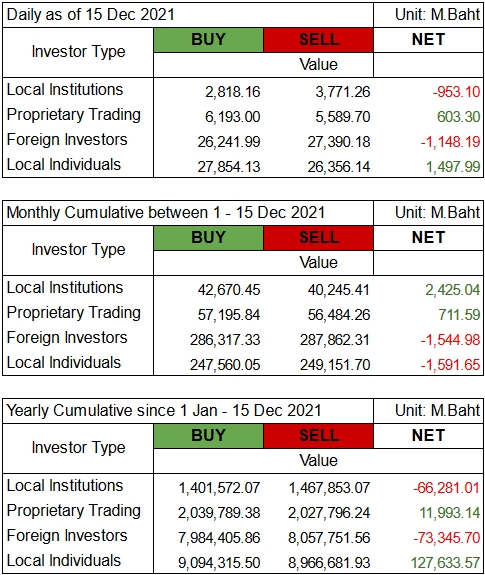 – SET Index closed at 1,623.66 points, decreased 6.98 points or 0.43% with a trading value of 63 billion baht. The analyst stated that the Thai stock market moved narrowly in both positive and negative territory while looking forward to the last day of the Fed's meeting tonight that is expected for 3-4 rate hikes next year from the previous anticipated two hikes which could be a downside to the market. Meanwhile, the story of collecting tax from capital gain was raised again today, causing concerns to the market.
In addition, the analyst gave a support level for tomorrow's session at 1,610 points and a resistance level at 1,630 points.
– Foreign Investors and Local Institutions withdrew 2.1 billion baht from the Thai stock market as SET Index closed 7 points lower.