On April 26, 2022, CK Power Public Company Limited or CKPower (SET: CKP), one of the region's largest producers of renewables-based electricity, organized the 2022 Annual General Meeting of Shareholders electronically (E-AGM) under strict COVID-19 prevention measures to inform its shareholders of the company's operating results, dividend payment, and future business directions.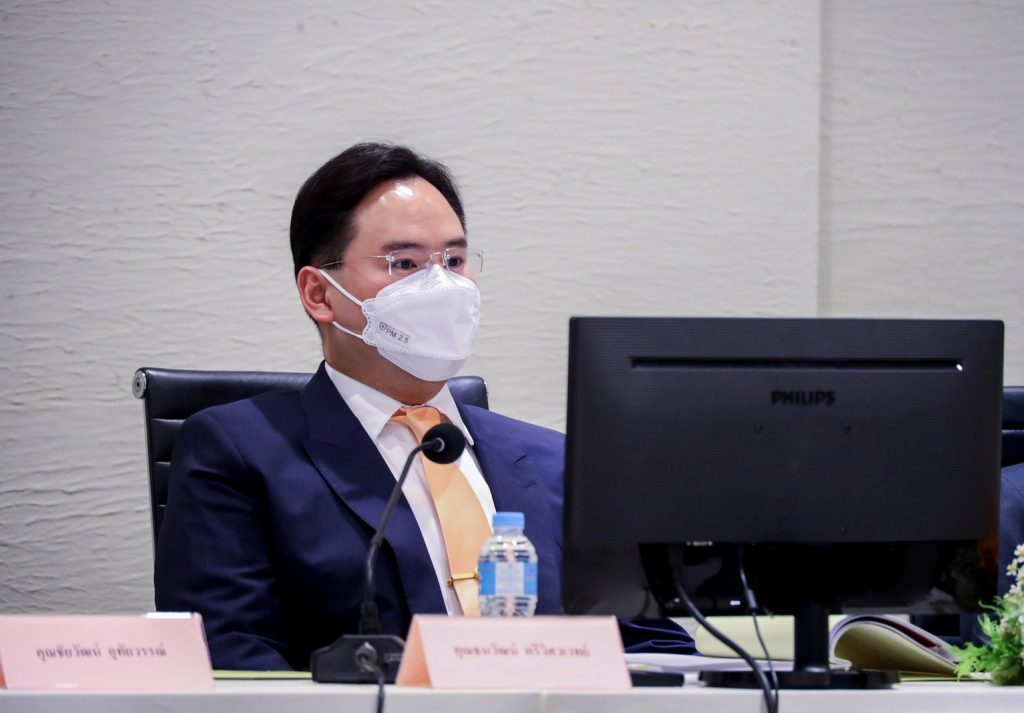 Mr. Thanawat Trivisvavet, Managing Director, stated that the meeting resolved to approve the dividend payment from the operating results of the year 2021 at the rate of Baht 0.080 per share from the net profit based on the separate financial statements, amounting to approximately Baht 650.4 million. The payout increased by 128.6% compared to the rate of Baht 0.035 per share of the previous year. Eligible shareholders listed on the record date of May 6, 2022 will be entitled to the dividends, which will be paid out on May 20, 2022.
The record-high dividend payout ratio for the year 2021 is in line with CKPower's all-time-high operating results in the year 2021, in which it posted Baht 9,334.7 million in total revenue and Baht 2,179 million in net profit based on the consolidated financial statements, a 438% increase from the previous year, equivalent to a net profit of Baht 0.268 per share. The net profit based on the separate financial statements amounted to Baht 871.5 million, a 40% year-on-year increase, equivalent to a Baht 0.107 profit per share. CKPower recorded Baht 68,977 million in total assets, Baht 32,847 million in total liabilities, and Baht 36,130 million in total shareholders' equity, with a net interest-bearing debt to total shareholders' equity ratio of 0.65, which is considered very low, and return on equity of 9.0%.
CK Power Public Company Limited (CKP) is listed on the Stock Exchange of Thailand (SET) and is included in the SET 100 Index, the SET Thailand Sustainability Investment (THSI) Index, and the SETCLMV Exposure Index, and carries an A/Stable TRIS rating.
Mr. Thanawat added that, for 2022, CKPower has planned to invest in renewable energy projects both in Thailand and Southeast Asia and has allocated a budget of Baht 2,600 million for capital injection in proportion to its shareholding for the development of a new hydroelectric power project in the Lao PDR and for investing in other renewable projects. All of CKPower's new installed capacity will be based on renewables, including solar power, hydro power and wind power, and the company will increase its installed capacity to 4,800 megawatts by 2024, of which at least 95% of its total electricity generating capacity will be based on renewables.
About CKPower:
The Company engages in production and sales of electricity generated from three sources of energy under its 13 power plants with the total installed capacity of 2,167 MW, consisting of two hydroelectric power plants, the Nam Ngum 2 Hydroelectric Power Plant with 615 MW installed capacity, operated by Nam Ngum 2 Power Company Limited (46% owned by CKPower through its shareholding in SouthEast Asia Energy Limited) and the Xayaburi Hydroelectric Power Plant with 1,285 MW installed capacity, operated by Xayaburi Power Company Limited (42.5% owned); two cogeneration power plants with 238 MW installed capacity, operated by Bangpa-in Cogeneration Limited (65% owned); and nine solar power plants, comprising seven under Bangkhenchai Company Limited (100% owned) with total installed capacity of 15 MW, one under Chiangrai Solar Company Limited (30% owned) with 8 MW installed capacity and one under Nakhon Ratchasima Solar Company Limited (30% owned) with 6 MW installed capacity.