The share price of SISB Public Company Limited (SET: SISB) is trading at its record high on October 7, 2022, as investors speculated on a potential surge in revenue after its school businesses returned to normal operations.
The price of Singapore-curriculum schools rose to THB18.60 per share on Friday, representing an increase by THB0.30 or 1.64%. SISB had gained 98% this year, rising from the level slightly above THB9.00 per share in January.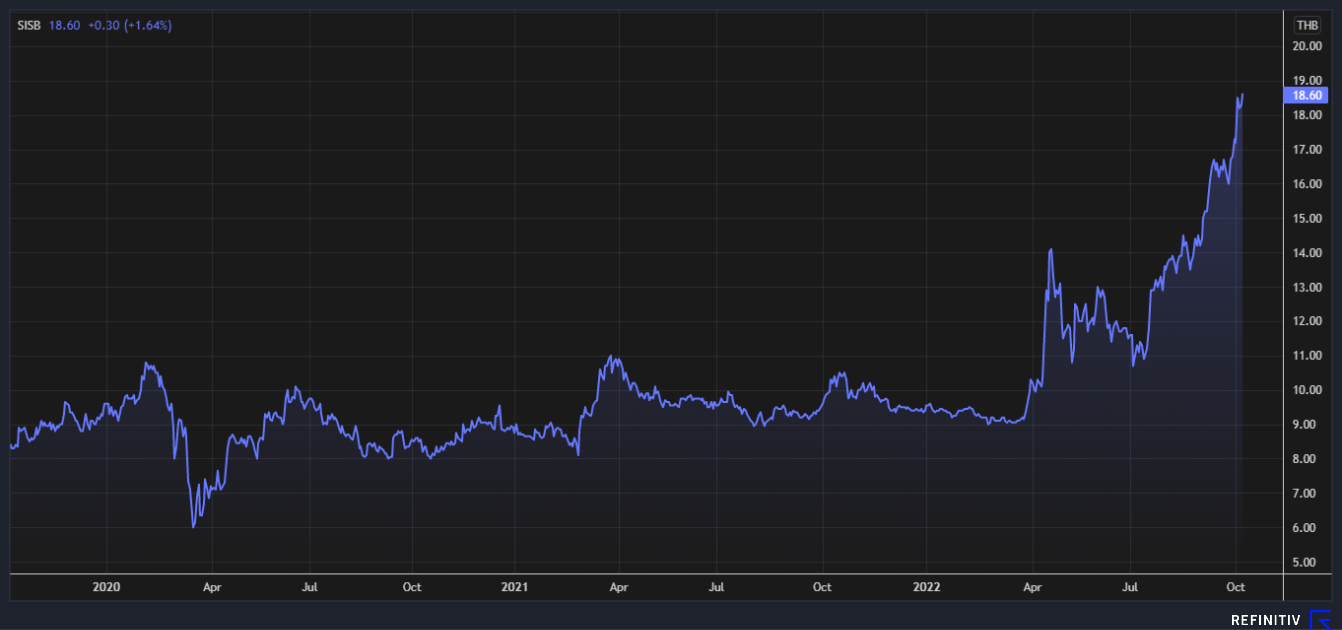 Mr. Yew Hock Koh, Chief Executive Officer Director of SISB recently told "Kaohoon Turakij" that the performance in the third quarter of 2022 will increase both QoQ and YoY as students were returning to onsite class, coupled with an increase of new students after the opening of its first semester in August.
In the third quarter of 2022, the number of students increased to 3,000 compared to 2,731 students at the end of the second quarter. The increase in 3Q22 topped the company's expectation for a full year of 2,750 students, compared to 2,450 students at the end of 2021. The company stated that there were no reduced tuition fees as in the previous semester, while other revenue also increased from activity during the class and after school.
The CEO stated that in the fourth quarter of 2022, performance will top that in the third quarter of 2022 due to a recognition of a full revenue tuition fee in the quarter and Covid-19 situation eased. Currently, there are 180 applications to SISB, consisting of 120 foreign students, mostly Chinese, while the remaining 80 students are Thai. More students will be listed in January 2023 for the second term. It is expected that in 2023, the number of students will increase to around 3000–3200.
Mr. Yew Hock Koh also said the company is confident that the total revenue will increase by more than 20%, compared to 1,075.18 million baht recorded in 2021. Meanwhile, the first six months of this year, the company had recorded 597.06 million baht from an increase in students, especially Chinese as parents are seeking to send their children to study abroad due to the policy in China that intends to teach less English.