Cryptocurrency products and funds saw record year-to-date inflows as institutional investor's engagement grew despite a decline in price.
According to CoinShares, digital asset investment products saw inflows totaling $306 million last week, which adds to a record $9.5 billion inflows year-to-date.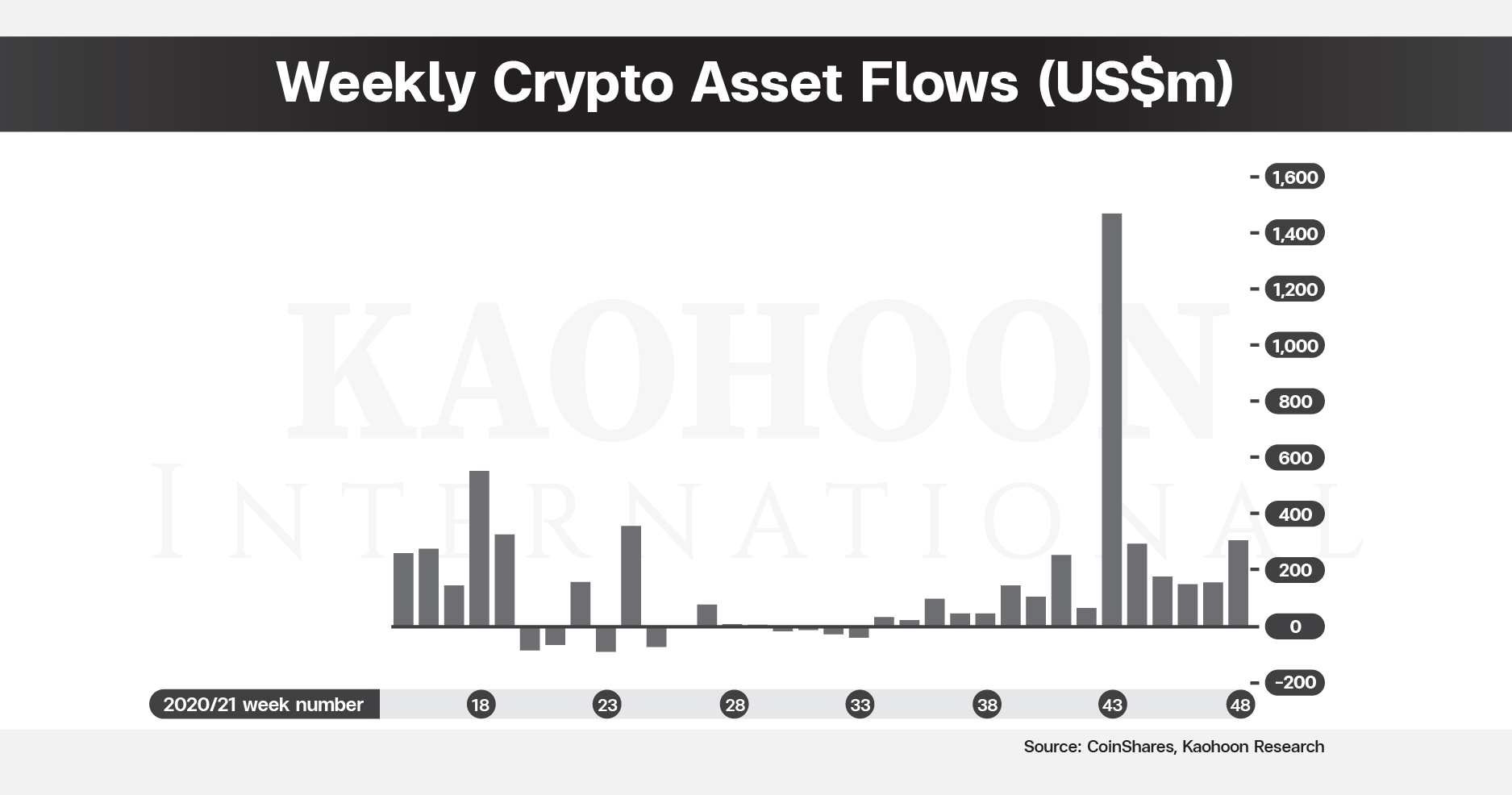 Bitcoin saw the largest inflow totaling $247 million following the launch of another investment product in Europe marking its largest inflow in five weeks.
Ethereum saw inflows totaling $23 million last week.
According to Reuters, Ivesco has launched a Bitcoin ETF in Europe. According to Coindesk as reported by Reuters, "asset manager WisdomTree has listed a trio of crypto basket ETPs on Swiss stock exchange SIX and Frakfurt-based based Börse Xetra".