Thailand debuted its border reopening on November 1, 2021, after more than a year of lockdown to prevent the spread of Covid-19 infections that by now took more than 5 million lives across the world.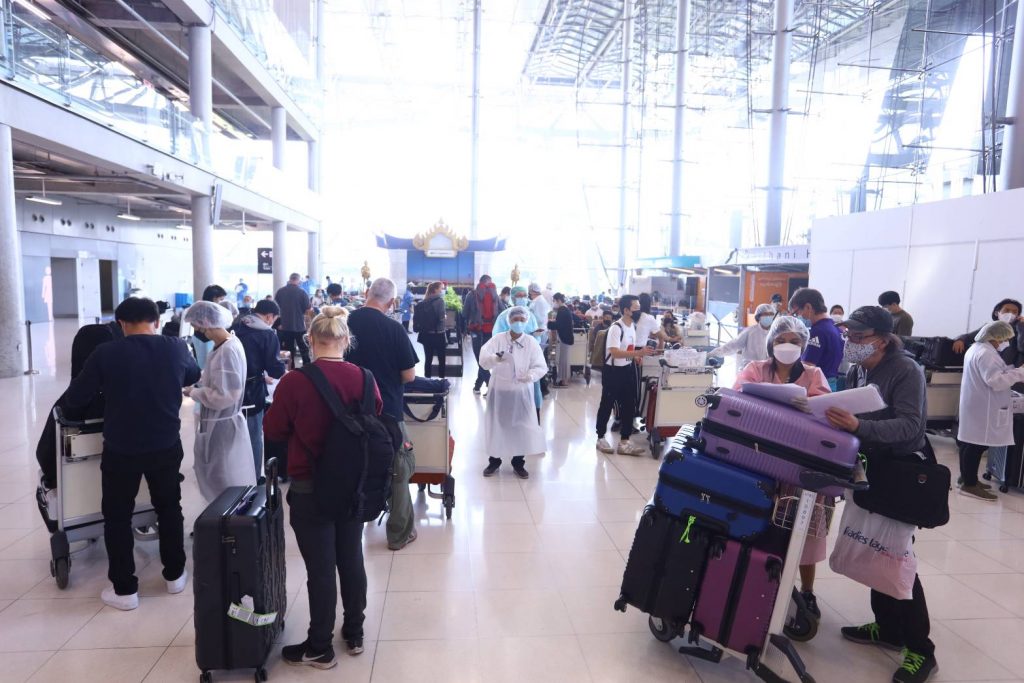 Fully-vaccinated tourists from 63 countries began to travel to Thailand starting November 1 with only one-day requirement to quarantine at the designated SHA+ hotels to wait for the Covid-19 test results before being able to travel, though only through a tourism sandbox, which is covered 17 provinces currently. A 14-day quarantine is required for travelling outside of the sandbox.
The overall outlook at Suvarnabhumi Airport was lively on the first day of the reopening with more than 440 flights landed, comprising 230 domestic flights and 110 international flights. International flights increased by 61 flights today.
Tourist arrivals were greeted with airport and medical staff on the landing to provide services and screening measures before leading to the designated hotels for Covid-19 test.