Bitcoin experienced a volatile nine-month this year however capped major milestones as it transited to the final quarter of the year. Notably world's first ETF futures was launched in October with many ETFs under review incentivized price to hit record high to around $66,990.
Crypto enthusiast traders are preparing for a strong return in November stretching to the end of the year.
An analysis from Coindesk suggests, historically in the fourth quarter Bitcoin posted gains between 11-18% which theoretically justifies traders bullish view this quarter. Data also suggests a pattern of selloff during early month of the year and a volatile September.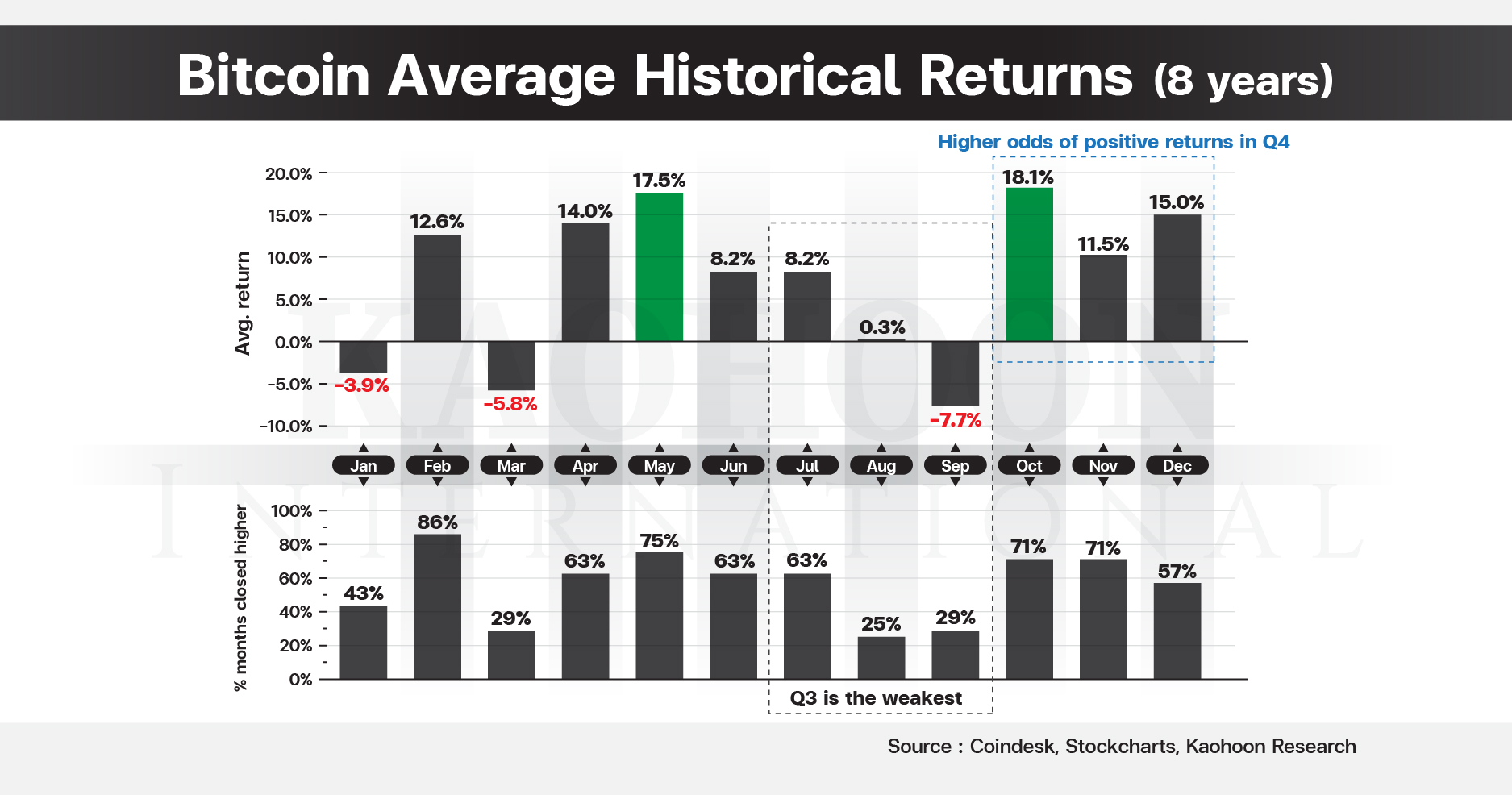 Historical return shows Bitcoin systematically stays bullish on Tuesday of the week followed by on Wednesday.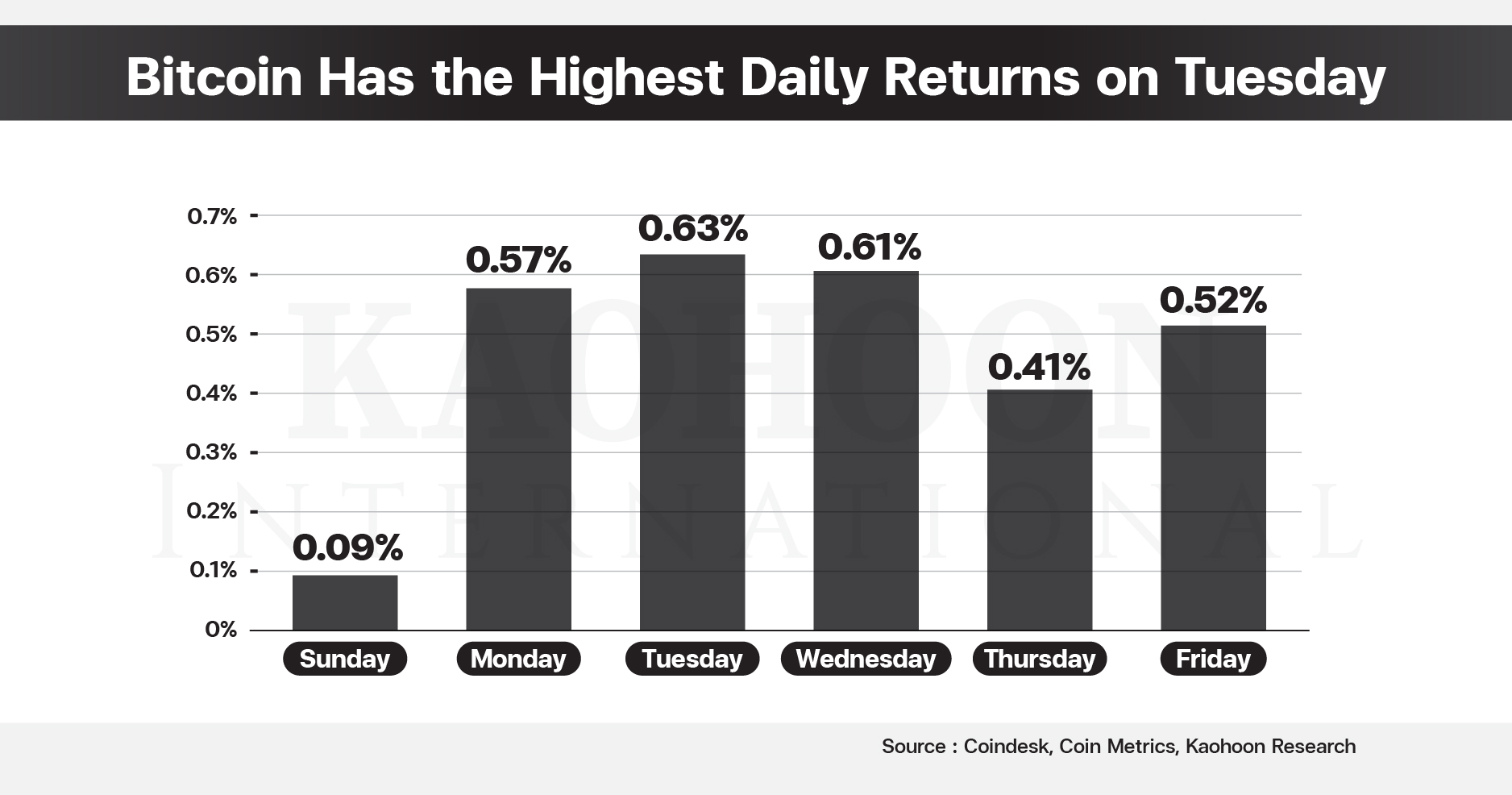 However open interest is also rising in the futures market which notes more leverage exists in the market implying higher chances of liquidation thus posing strong chances of pullback.
Setting aside short-term bets and technical patterns, long term holders supply clearly correlates with price. Long term investors believe the coin is still in the early stage and higher valuation awaits in the distant future.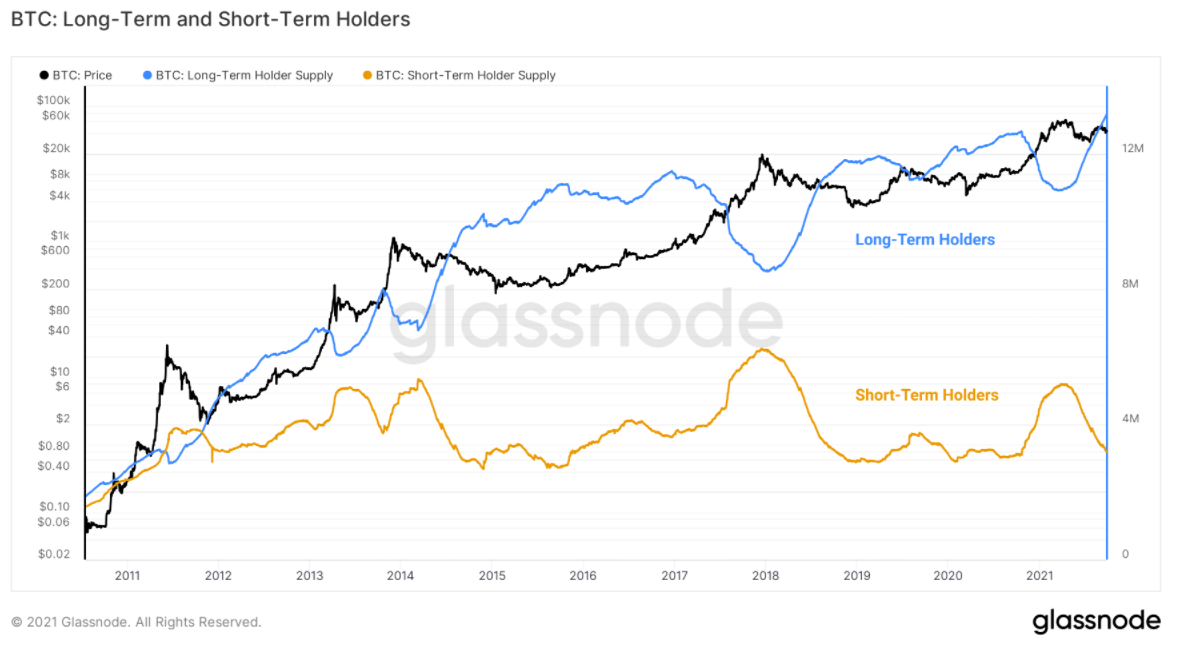 Raoul Pal, co-founder of Real Vision Group earlier said in a tweet, traders in the younger generations are not looking for modest returns rather are leveraging huge tail risks to make fairly high amount of money.
Digital asset investment products in the last week of October saw a total inflow of $288 million with year-to-date inflow of $8.7 billion which translate to 30% higher than in 2020, according to a weekly report by Coinshares.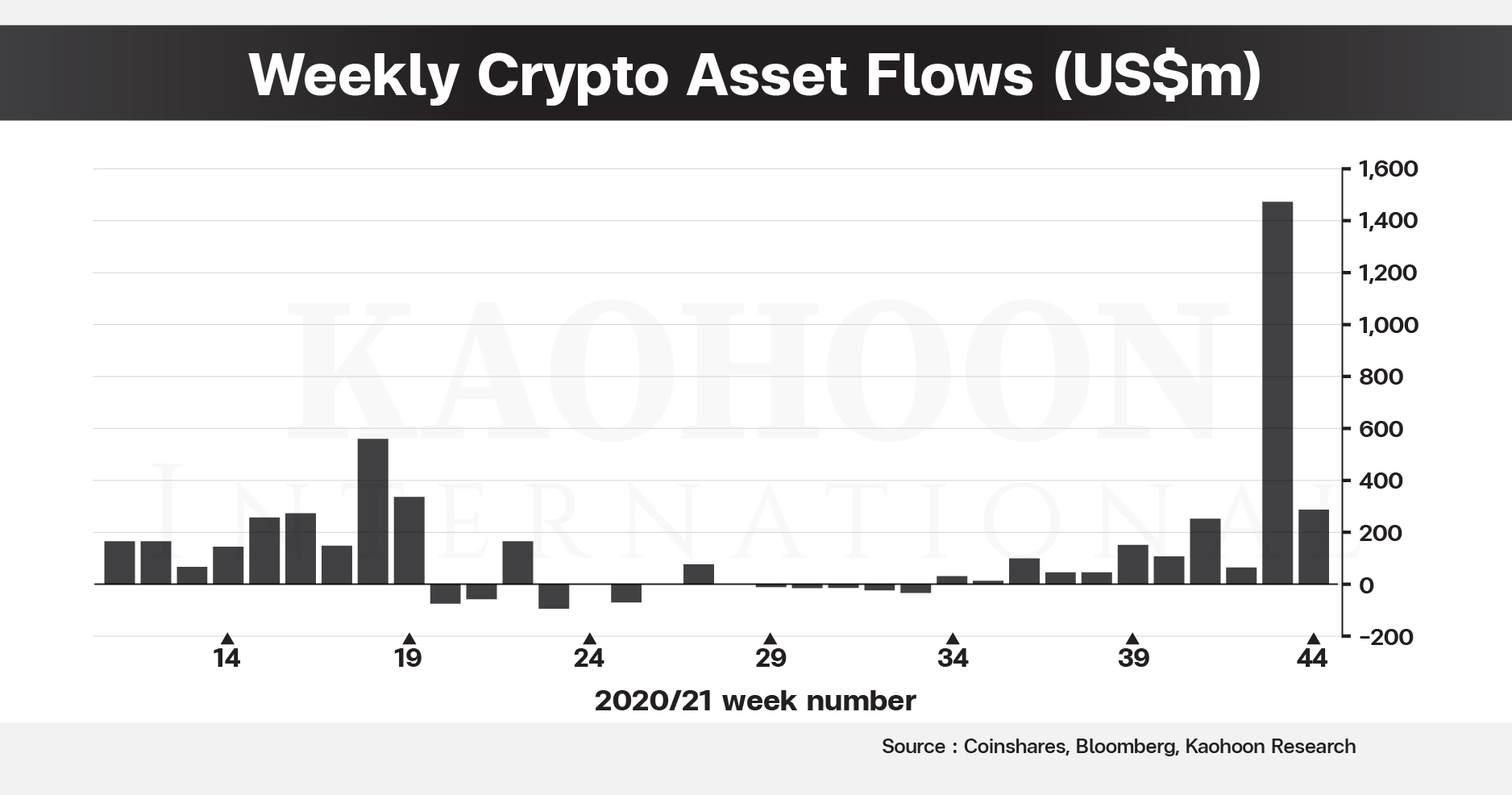 Majority of the fund inflow was in Bitcoin totaling $269 million which totals to $2 billion in October.