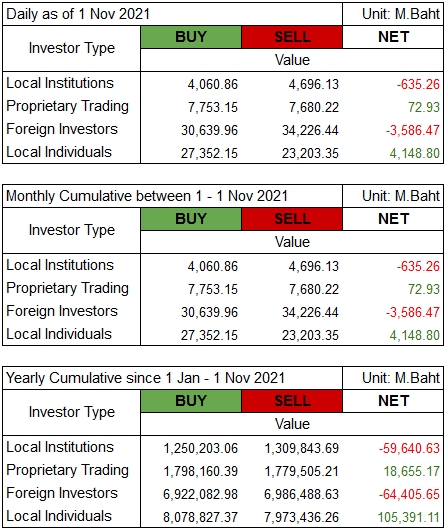 – SET Index closed at 1,613.78 points, decreased 9.65 points or 0.59% with a trading value of 69.8 billion baht. The analyst stated that the correction from commodity stocks, especially coal-related stocks, weighed heavily on the Thai stock market, while the market was looking ahead to the Fed's meeting on Wednesday.
The analyst expected tomorrow's session to rebound, giving a support level at 1,610 points and a resistance level at 1,630 points.
– A 3.5 billion baht pullback from Foreign Investors plunged SET Index by nearly 10 points.