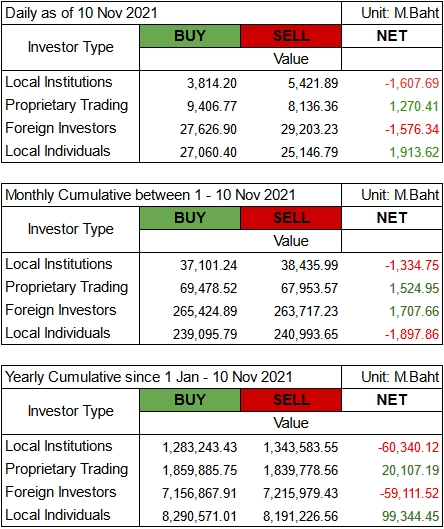 – SET Index closed at 1,630.47 points, decreased 1.22 points or 0.07% with a trading value of 67.9 billion baht. The analyst stated that the Thai stock market was able to hold the support level of 1,626 points after a selloff from microfinance stocks over concerns from lower-than-expected earnings of MTC.
The analyst recommended investors to monitor U.S. inflation rate tonight, giving a support level for tomorrow's session at 1,626 points and a resistance level at 1,635-1,640 points.
– Foreign Investors and Local Institutions combined a 3.1 billion baht of selloff to plunge SET Index slightly by 1.2 points.