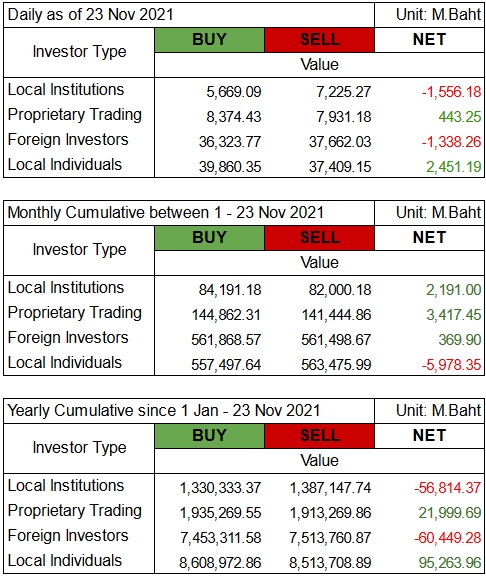 – SET Index closed at 1,646.42 points, decreased 3.12 points or 0.19% with a trading value of 90.2 billion baht. The analyst stated that the Thai stock market edged lower in the afternoon following the European markets opened lower due to concerns over the resurgence of Covid-19 that led to partial lockdown or full lockdown in some countries. Meanwhile, oil prices continued to edge lower due to the report of Japan joining U.S. and China in releasing oil reserves to curb rising oil prices.
The analyst expected the downtrend to continue for SET Index, giving a support level at 1,630-1,635 points and a resistance level at 1,655-1,660 points.
– Local Institutions and Foreign Investors switched to take profit, plunging SET Index by 3 points with a 2.8 billion baht of net sell.