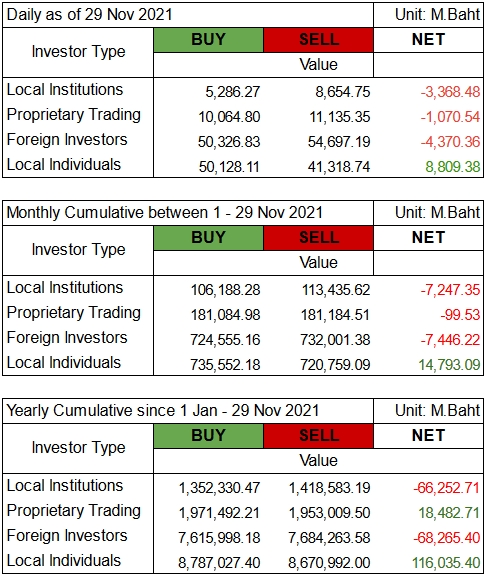 – SET Index closed at 1,589.69 points, decreased 20.92 points or 1.30% with a trading value of 115 billion baht. The analyst stated that the Thai stock market traded lower today from prolonged negative sentiment from the previous week in concerns over the new Covid-19 variant, resulting in a portfolio adjustment in SET50 and reopening stocks.
The analyst stated that if the U.S. stock market is able to close higher today, it would be a positive sentiment for a technical rebound if SET Index is able to maintain at 1,590-1,580 points tomorrow.
– Foreign Investors, Local Institutions and Proprietary Trading continued to withdraw from the Thai stock market as a 8.8 billion baht selloff plunged SET Index by 21 points.