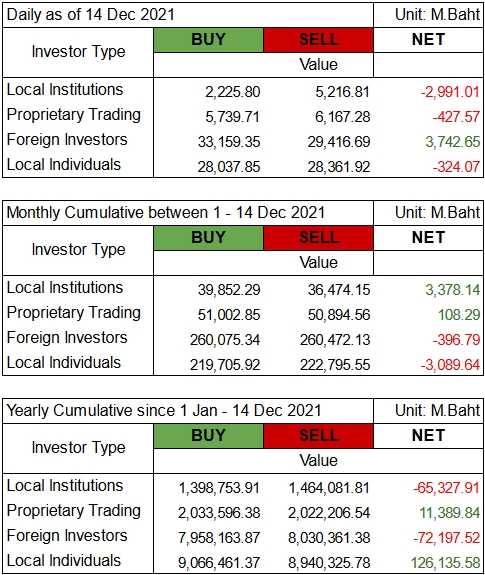 – SET Index closed at 1,630.64 points, increased 4.81 points or 0.30% with a trading value of 69 billion baht. The analyst stated that the Thai stock market moved in sideways trends in the same direction as regional markets in concerns of the omicron variant after the U.K. announced its first death from the new strain.
In the meantime, the analyst recommended investors to monitor Fed's meeting as well as other major central banks, giving a support level at 1,615 points and a resistance level at 1,634 points.
– Buying pressure worth 3,742 million baht from Foreign Investors pushed SET Index to close higher by nearly 5 points.