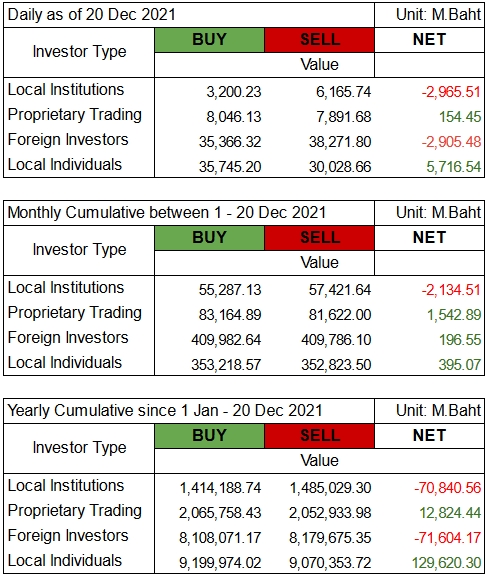 – SET Index closed at 1,615.80 points, decreased 25.93 points or 1.58% with a trading value of 82.3 billion baht. The analyst stated that the decline in SET Index was in the same direction as global markets after the negative session from Wall Street last Friday in concerns of omicron outbreak, coupled with the rising figure in the U.K. as well.
The analyst recommended investors to monitor the cabinet meeting tomorrow for proposals of stimulus plans, especially the support for EVs, and the Monetary Policy Committee meeting on Wednesday, giving a support level for tomorrow at 1,607-1,600 points and a resistance level at 1,625-1,630 points.
– A 5.8 billion baht of selloff from Local Investors and Foreign Investors plunged SET Index by 26 points.