The world's largest cryptocurrency exchange Binance announced on Tuesday that the withdrawal of stablecoin USDC will be temporarily unavailable as the exchange is conducting a "token swap," a procedure of swapping one cryptocurrency for another without the need for fiat currency.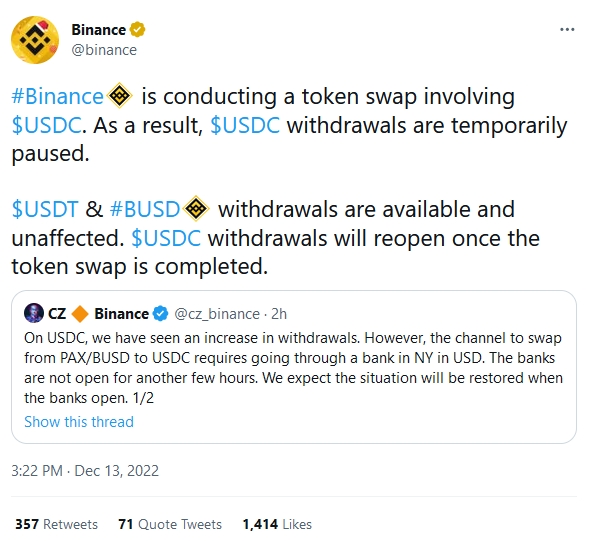 Changpeng Zhao, CEO of Binance, tweeted on Tuesday that the exchange is seeing an increase in withdrawal, but the channel to swap from PAX/BUSD to USDC requires going through a bank in NY in USD, which is not yet open until the next few hours.
Concerns in the crypto space are growing after the collapse of FTX that sent several exchanges to crumble due to a lack of liquidity.