The weakening Japanese yen could prompt another intervention by the central bank at a size of billions of dollars amid its ultra-dovish policy.
The yen is trading just slightly below 140 against the U.S. dollar on Tuesday. It was still below the level that alerted the Bank of Japan to intervene in the currency market last year with roughly $68 billion to prop up the yen when it hit 150 against the greenback.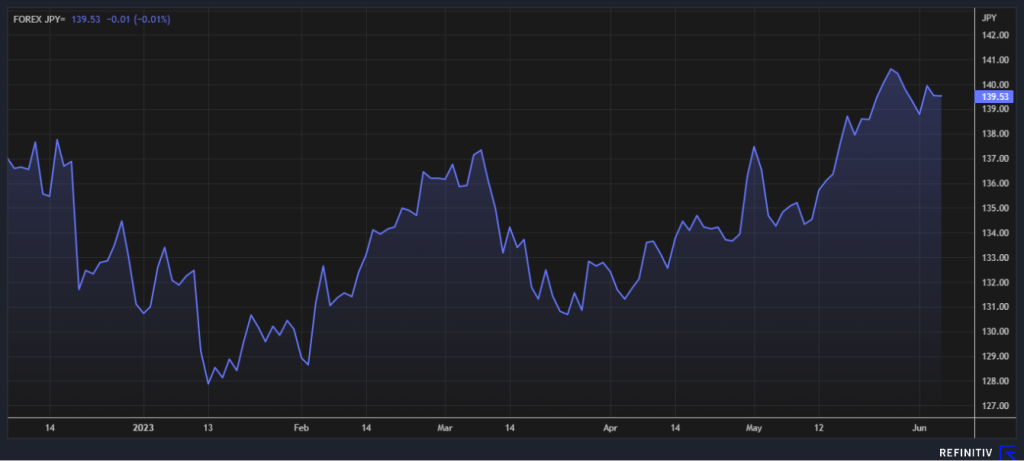 HSBC's head of Asian foreign exchange research, Joey Chew, noted that the government could intervene at around 145 this time.
Thanks to depreciation in the Japanese yen, foreign investors have been enjoying themselves in the stock market. Last week, Japan's Nikkei 225 closed at nearly a 33-year high on Friday, the highest close since July 1990.
Meanwhile, Goldman Sachs economists noted in the report published late May, stating that further interest rate hikes from the U.S. Federal Reserve will continue to weaken the Japanese yen.