The share price of INSET rose ฿0.35/share or 5.15% to ฿7.15/share on November 4, 2021, after the company announced an increase of net profit in 3Q21 by 36%.
Infraset Public Company Limited (INSET) has announced its consolidated financial statement through the Stock Exchange of Thailand as follows;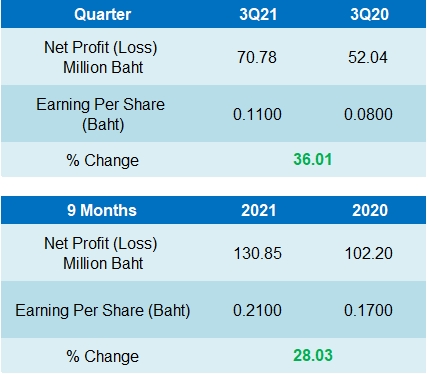 INSET reported a net profit of 70.78 million baht in 3Q21, increased 36% from a net profit of 52 million baht in 3Q20. The increase in net profit was mainly due to its efficiency in cost management during the period that dropped by 48.8% from 445 million baht in the same period of last year to 274 million baht in 3Q21.