Reopening of the country's borders to lead to gradual recovery of the Thai tourism industry poised to bring brighter outlook for the SET hotel sector index.
In the third quarter Thai hotel equities are expected to post higher occupancy rate than in second quarter mainly driven by equities that has higher exposure to overseas operations. Government restrictions in the country are expected to result in lower occupancy rate for players exposed to domestic market only.
According to Kasikorn Securities (KS) estimates, in 3Q21 hotel sector likely to see occupancy rate of 41.2% up from 21.7% in 2Q21. Central Plaza Hotel (CENTEL), Dusit Thani (DUSIT) and Minor International (MINT) to contribute largely to the increase by 16%, 43% and 47% respectively.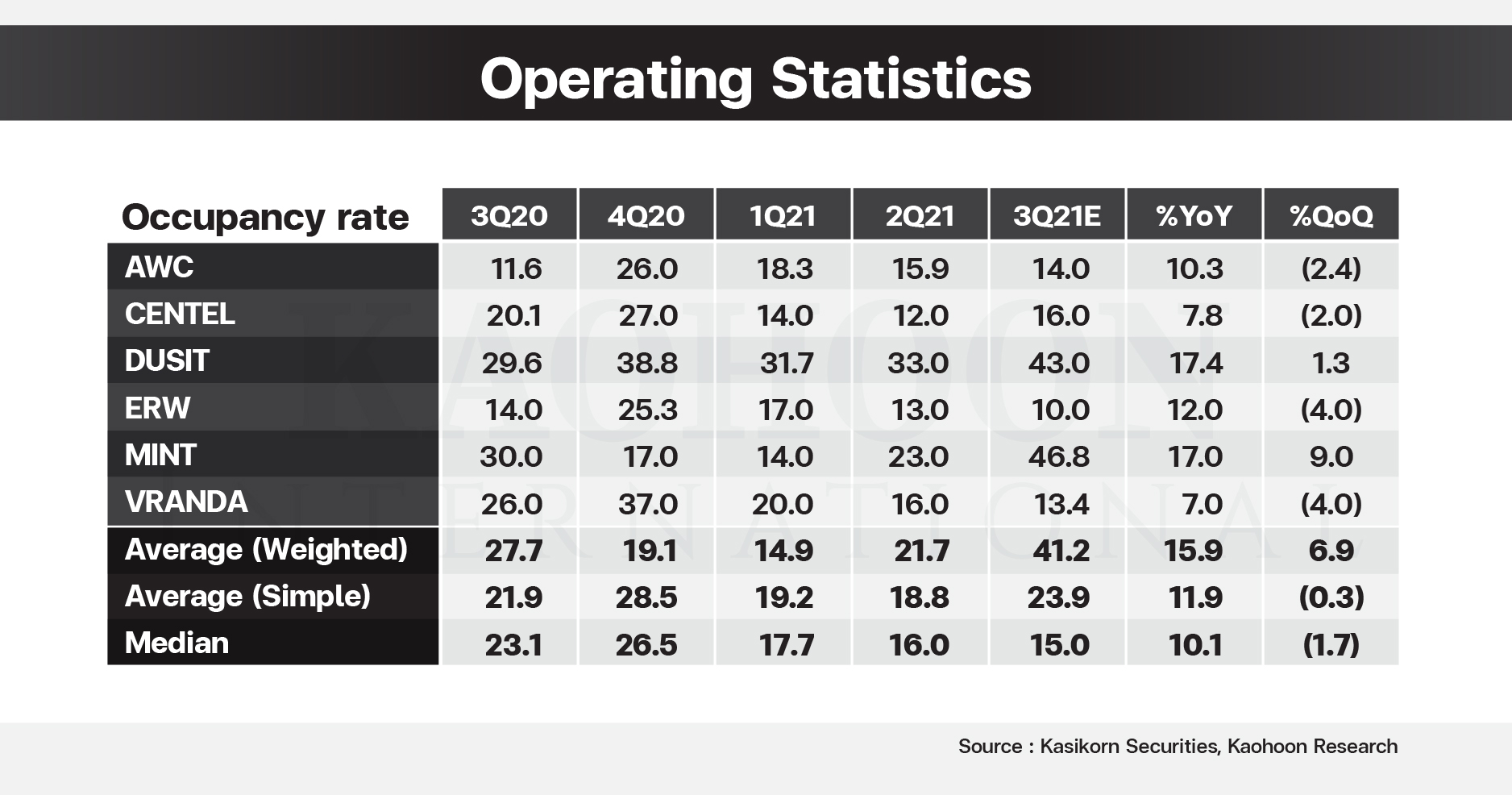 Asset World Corp. (AWC), The Erawan Group (ERW) and Veranda Resort (VRANDA) are players with exposure to domestic market only. These players  are expected to post lower occupancy rate compared to previous quarter of 14%, 10% and 13% amid government mandated restrictions in place, according to KS estimates.
CENTEL and MINT has exposure to food business and are likely to see lower contribution to revenue from the segment given temporary shutdown of restaurants in department stores in July. KS estimates notes same-store-sale-growth (SSSG) to decline by 27% and 7.2% in 3Q21 for CENTEL and MINT respectively. Lower SSSG decline of MINT is under the assumption of strong operations of Pizza Company and Burger King.
KS model estimates under the given assumptions, the six hotels in summation are expected to report core loss of 4.7 billion baht which is 19% lower than loss reported in 2Q21 mainly attributed to strong operational income from overseas hotels.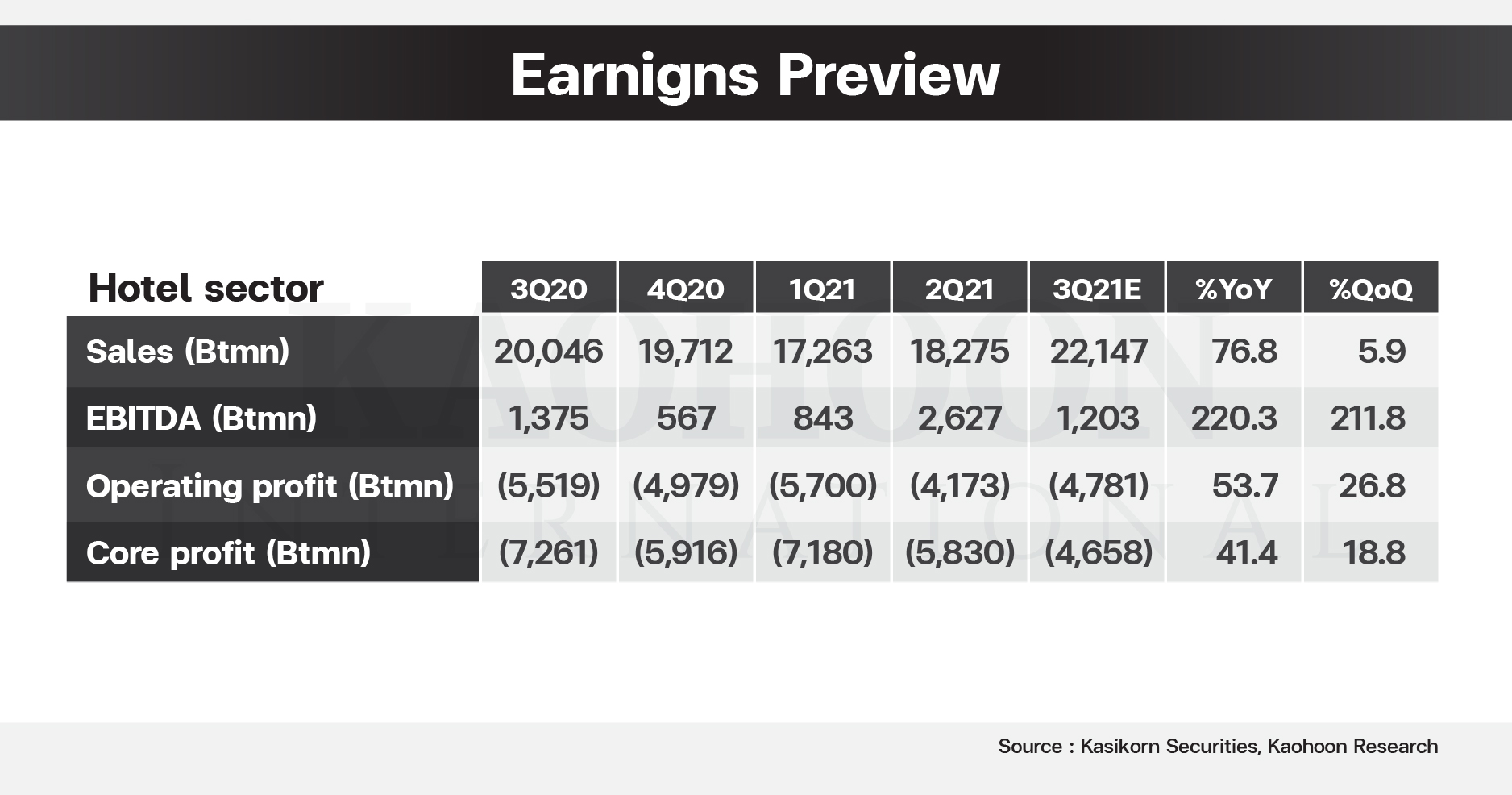 Accordingly, revenue is expected to be of 22.1 billion baht an estimated gain of 6% quarter-on-quarter due to higher RevPAR of 28% quarter-on-quarter.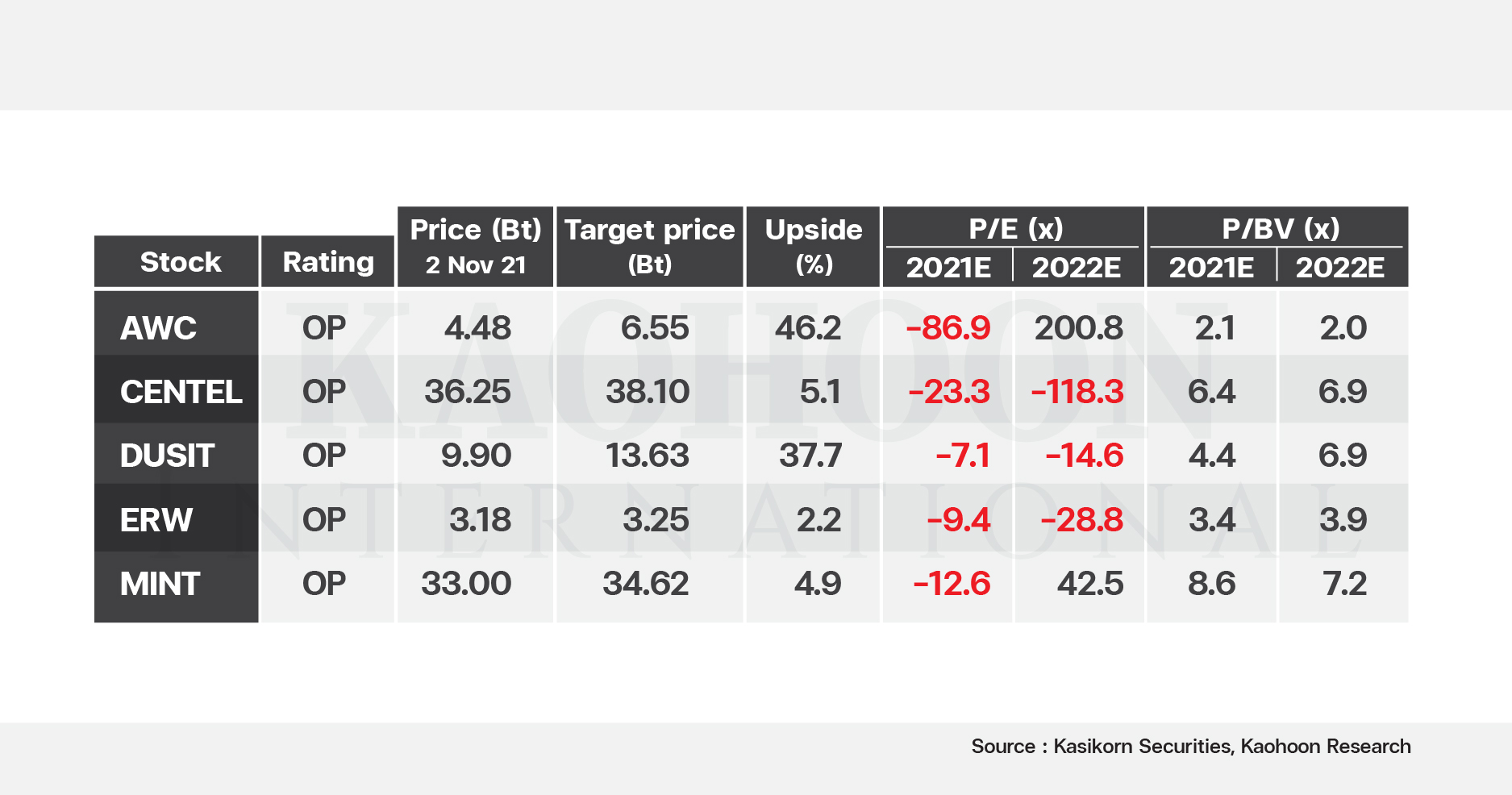 However, the downside for player with domestic exposure is only limited to third quarter given robust demand from domestic tourism as well as from the country's reopening.