JKN Global Media Public Company Limited (JKN) has announced its 3Q21 consolidated financial statement through the Stock Exchange of Thailand as follows;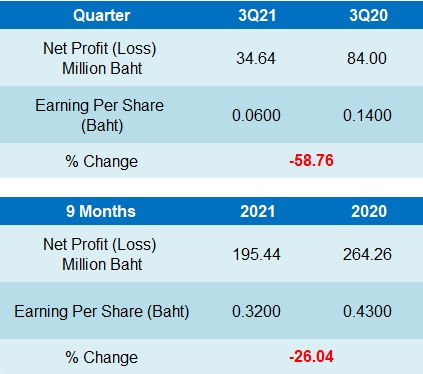 JKN reported a net profit of 34.64 million baht, decreased 58.76% when compared to a net profit of 84 million baht in 3Q20.
The company recorded 505 million baht of total revenue in 3Q21, increased 23% from 410 million baht in 3Q20. Meanwhile, JKN's total expenses were 413 million baht, increased 57% from 262 million baht in the same period of last year.