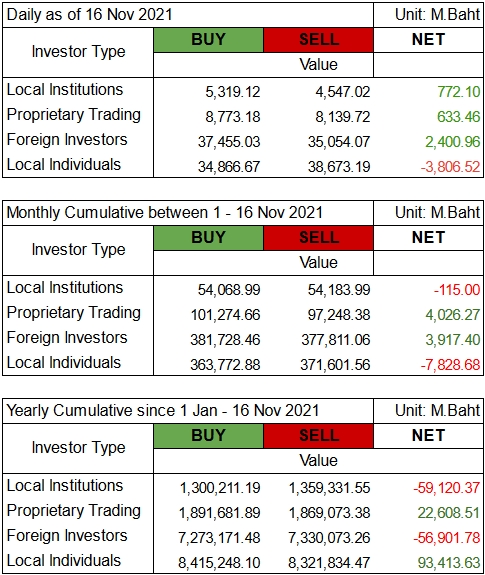 – SET Index closed at 1,644.01 points, increased 5.28 points or 0.32% with a trading value of 86.4 billion baht. The analyst stated that the Thai stock market edged higher, driven by domestic play after the Thai GDP came out better than expected with an estimate of 3.5-4.5% growth next year. Meanwhile, the market is looking forward to the result of the U.S. and China meeting, expecting a positive outcome.
The analyst forecast that the domestic play would continue to support the Thai stock market in tomorrow's session, giving a support level at 1,635-1,640 points and a resistance level at 1,655-1,660 points.
– Individuals took profit for 3.8 billion baht as SET Index extended its gain for four straight day.