When it comes to food awards, surely many diners must be familiar with the Michelin Star award, which is organized by 'Michelin' every year with its detailed assessment criteria and selection standards. The star award is given to very high-quality restaurants that provide exceptional cuisine, with mastery of flavour and cooking techniques, at a reasonable price. Acquiring Michelin stars is unquestionably one of the ambitions of most restaurants in order to guarantee the quality of their food, raise restaurant's profile, and attract foodies from around the world.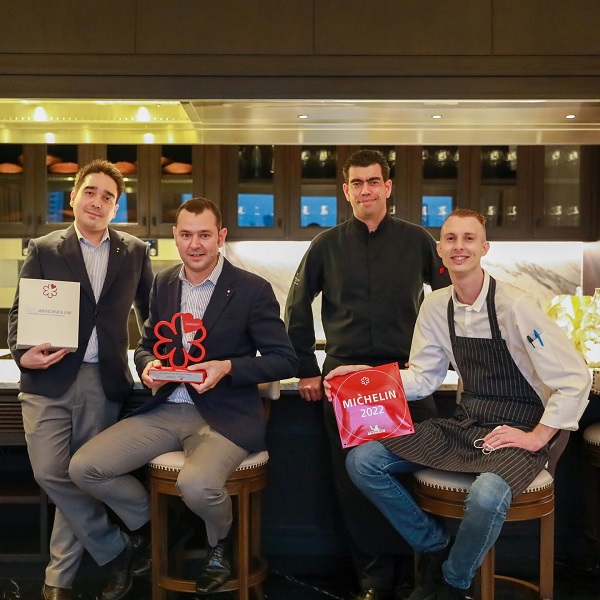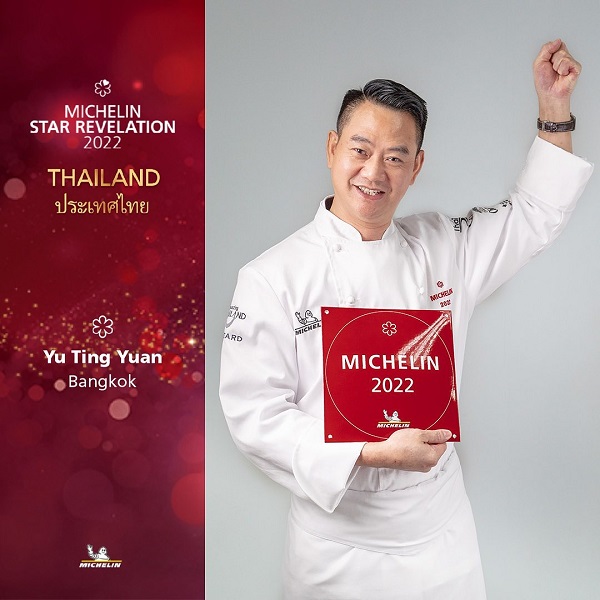 On December 16th, 2021, Michelin announced the Michelin Guide Thailand 2022 award. The two restaurants owned by Bound and Beyond Public Company Limited (SET: BEYOND) were both awarded '1 Michelin star', including Côte by Mauro Colagreco at Capella Hotel Bangkok and Yu Ting Yuan Restaurant at the Four Seasons Bangkok at Chao Phraya River, impressively taking the accolade in their first year of opening. Not only the restaurants that have earned the accolade, but the restaurant manager of Côte by Mauro Colagreco, Mr. Thibaud Charlemarty, also wins a special award of 2022, 'Michelin Guide Service Award', which is given to the person who has dedicated themselves to providing customers with the best dining experience.
Bound and Beyond Public Company Limited or 'BEYOND' invests in, develops, and operates hospitality businesses, with a particular emphasis on unique hotel concepts. The current investment portfolio consists of two well-known hotels; Four Seasons Bangkok at Chao Phraya River and Capella Hotel Bangkok. Both are ultra-luxury hotels where tourists from all around the world wish to experience the impressive service, whether in the rooms, banquet facilities, restaurants, or bars.
Côte by Mauro Colagreco is a sophisticated French-Italian restaurant that offers a welcoming Riviera-inspired dining experience. Mauro Colagreco, the 3 Michelin-starred chef, creates dishes of refined simplicity, colorful and generous gourmand cuisine. While Chef Davide Garavaglia proficiently leads the restaurant in Thailand.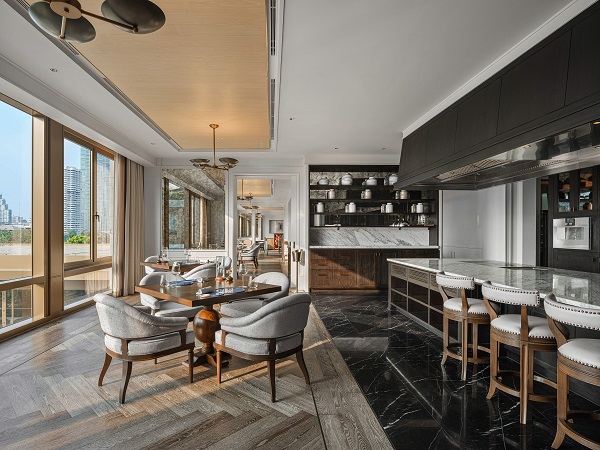 Yu Ting Yuan is the first and only Cantonese restaurant in Thailand to receive a Michelin star, offering authentic Cantonese cuisine. The chef only selects fresh and high-quality ingredients for delicious food with a neat and beautiful presentation. There are five expert Cantonese chefs, led by Chef Qiu Xiaogui, a veteran of Michelin-starred Chinese restaurants in Guangzhou, and their assistant chefs, to create a premium Cantonese food menu in Thailand.
Mrs. Kamonwan Wipulakorn, Managing Director of BEYOND, says that "Having our restaurants and staff receive all three awards is another milestone and great encouragement for the chefs and staff at both restaurants. It is really meaningful to everyone who cares about creating great menus and delivering the greatest dining experiences. Of course, this award strengthens the company's hotel and restaurant portfolio. We are ready to welcome customers in 2022 with a commitment to improve every service to be uniquely perfect"