The 2-year U.S. Treasury yield rose to its 15-year high after the Federal Reserve's Chair Jerome Powell and a number of his peers delivered hawkish messages at the Jackson Hole Symposium last Friday.
The 2-year Treasury yield rose nearly 0.09 percentage point or 2.40% to 3.4743%, which was the highest level since late 2007. The benchmark closed last Thursday at 3.372%.
Meanwhile, the U.S. 10-year Treasury yield also rose nearly 0.09 percentage point or 2.83% to 3.1210%. The bond market is currently having an inverted-yield curve, which is one of the key recession indicators.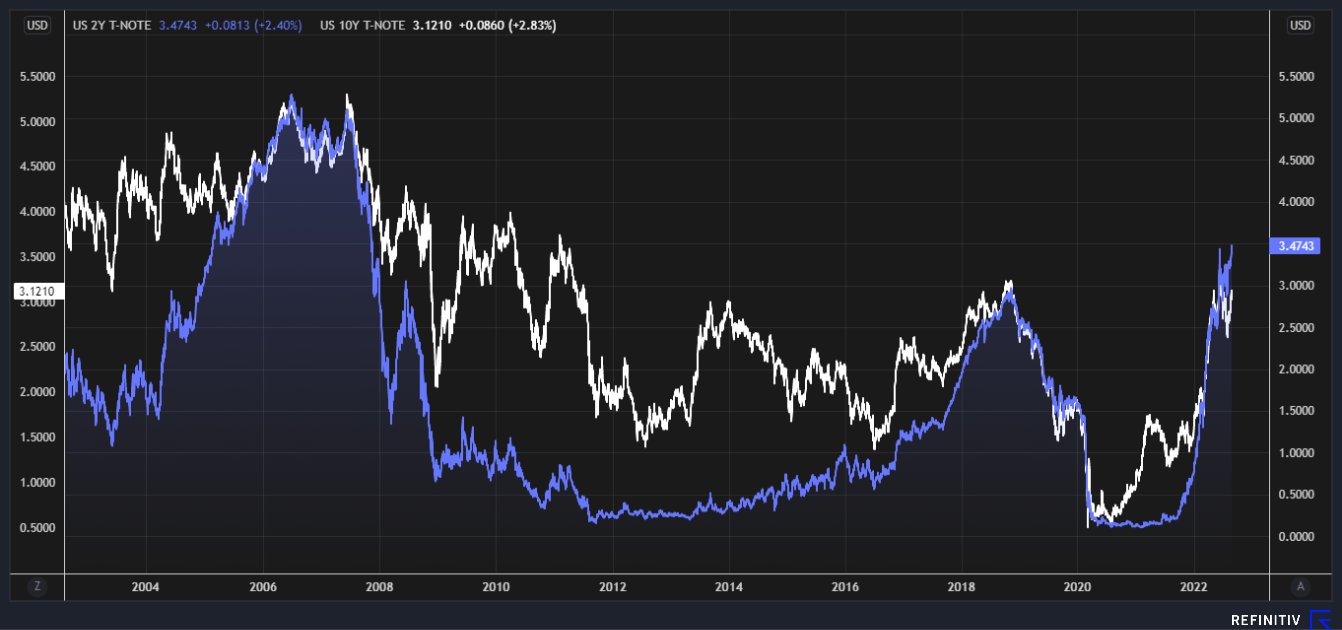 Speaking on Friday at Jackson Hole, Wyoming, the Fed's Chairman noted that higher interest rates will likely persist for some time, while the central bank's action at September's meeting will depend on the totality of the incoming economic data.
The Fed reiterated that its responsibility to return inflation to target is unconditional and signalled that there will almost certainly be some easing of labor conditions as well as some pain for households.
The Fed's inflation target is at 2%