Indorama Ventures Public Company Limited (IVL), a global sustainable chemical producer, won the Asia Responsible Enterprise Awards 2022 in the Circular Economy Leadership category. IVL is the first Thai company to be recognized for this award category, which recognized the company's successful "PET Bottles Recycling to Personal Protection Equipment (PPE) Distribution" project.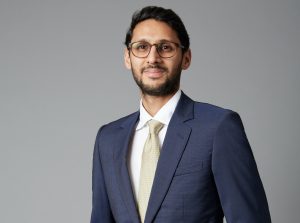 Mr. Yash Lohia, Chairman of ESG Council at Indorama Ventures, said, "We are delighted to receive the Asia Responsible Enterprise Awards 2022 for the first time, and as the only Thai company to be recognized in the Circular Economy Leadership category. The award reflects the importance PET recycling, which is key to creating a circular economy. As the world's largest producer of recycled PET resins for beverage packaging, we have constantly developed our capacity to recycle post-consumer PET bottles and transform them into quality products with many uses, including specialty applications like medical equipment."
From 2011 to 2021, IVL collected over 72 billion post-consumer PET bottles for recycling, which prevented 1.6 million tons of plastic waste from going to landfill and reduced 2.4 million tons of carbon footprint in the product life cycle. IVL aims to expand its global capacity to recycle 50 billion bottles per year by 2025, increasing to 100 billion bottles per year by 2030.
This award recognized the company's post-consumer PET recycling project to produce PPE suits for distribution to medical institutes to support personnel safety during the COVID-19 pandemic. In 2021, IVL, in partnership with 14 organizations and 1,597 stakeholders, donated 8,000 PPE suits and 1,000 bedding sets. All are made from 9.35 tons of post-consumer PET bottles that were recycled into high-quality PET yarns and woven into polyester fabrics. The medical-grade PPE products were reusable and washable up to 20 times, reducing environmental waste commonly associated with single-use items. The PPE suits are certified by the Food and Drug Administration (FDA) and the Textile Institute of Thailand.
The Asia Responsible Enterprise Awards are the most prominent CSR and sustainability awards for leading corporations in Asia. The awards are organized by Enterprise Asia to promote responsible entrepreneurship. They are based on six key pillars: the environment; fair practices; health; leadership; community; and people. In 2022, more than 250 companies submitted entries that were selected by judges from six industries using the three parameters: effectiveness & reach, relevancy, and sustainability.