Mr. Robert Penaloza, Chief Executive Officer, and Ms. Darunrat Piyayodilokchai, Head of Equities, from Aberdeen Asset Management (Thailand) Limited, showcased their success by receiving the Equity House of the Year award from Fund Selector Asia, a website providing news, insights, and investment analysis recognized by investment professionals across Asia.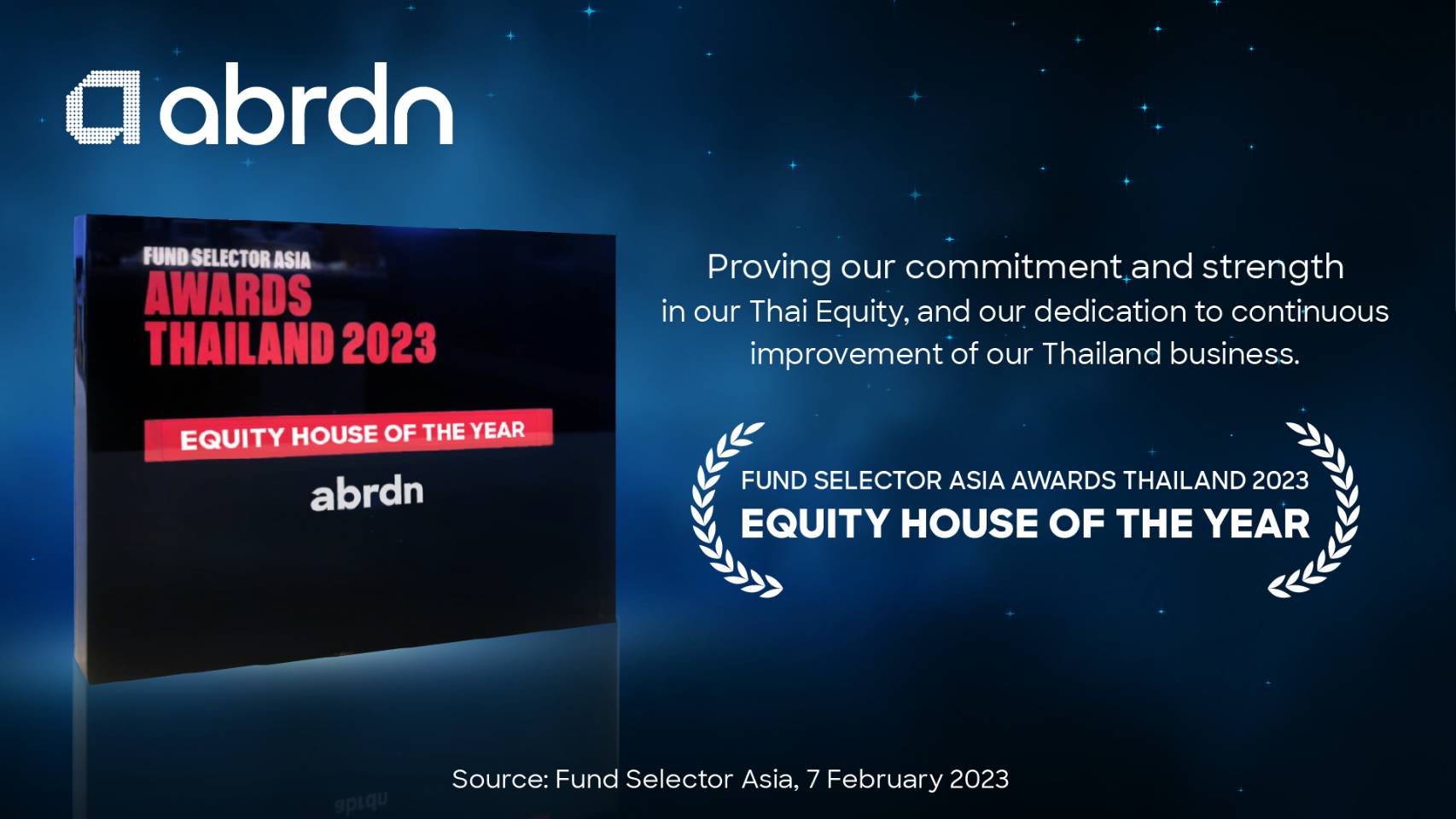 The award has proven abrdn's dedication and expertise in managing Thai equity funds. It also shows the continuous dedication to business development in Thailand.
Aberdeen Asset Management has spent the last two years investing in our Thai equity team, process, and technology to ensure that we can offer the best service to investors. All of these changes have proved to be effective. This is demonstrated through the performance of our Thai equity funds, which have reported enhanced returns. In addition, our abrdn Small-Mid Cap Fund (ABSM) was also ranked in the 1st quartile in 2022.