AIS becomes digital identity provider agent with over 20 partners
The next step from online transactions expanding secure services with the most coverage
Powering Thailand's digital economy
AIS is a leader in digital services on a mission to provide superior digital experience on a smart 5G network that is the best in Thailand. In particular, the company is focused on services which cater to digital lifestyles, and particularly online financial transactions. AIS is now providing the service of an IDP Agent (Identity Provider Agent), a digital verification service. AIS is the first to offer this in Thailand's telco sector as a means of providing convenience to customers. Security is up to international standards and guaranteed in partnership with National Digital ID (NDID). This body is an intermediary platform in digital verification and ID systems. The service is provided through AIS channels comprising AIS Shop, AIS Telewiz, AIS BUDDY, AIS Mini corner and others, at over 15,949 locations nationwide.
AIS will continue to expand verification services to cover customers' lifestyles in the matter of online banking account, online digital asset trading account, online stock trading accounts, buying into mutual funds or online insurance, and applying personal loan.  With the cooperation of over 20 financial and insurance services partners, AIS can be the IDP Agent or verification system, and the first in Thai telecoms.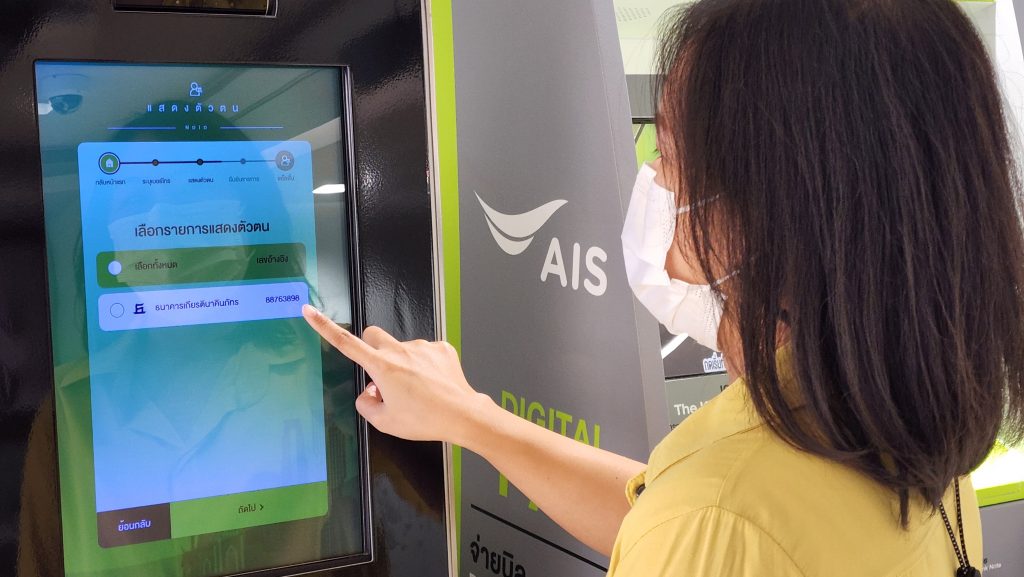 Pratthana Leelapanang, Chief Consumer Business Officer at AIS explained, "At the heart of growing the digital economy is resilient infrastructure to support invention, development and upgrades. This is a AIS' mission to continue concentrating on developing its 5G network to hook up to various different digital services. These will bring new experiences to customers for whom digital is now a part of daily life. This is clearly seen from consumer behavior emphasizing "Mobile First" usage, whether ordering food, traveling, shopping or financial services. Purchases have been moved to the telephone screen, and the system must now adapt in the matter of personal information and financial data having an international standard of security. We have launched the IDP Agent service for the first time over the preceding year to provide convenience to customers in the digital age.
"Today we are delighted to announce AIS' IDP Agent service in continued cooperation with NDID, National Digital ID Co., Ltd. We are ready to expand our services of customer verification in partnership with over 20 finance
The digital verification system will speed up the processing of financial trades, providing convenience to customers otherwise having to cope with complex verification systems. The security it provides is up to the international standard of the Electronics Transactions Development Agency (ETDA).
Pratthana concluded, "Besides working on products and services in line with consumers' behaviors, AIS is also looking at creating a digital environment of touch points with customers at every point of life to promote digital services in various sectors. Working with over 20 partners to provide the ID verification service as IDP Agent showcases AIS' potential, both from the strength of its smart 5G network, and convenience and security of use. We are ready to upgrade the capabilities of our digital services as a key mechanism to power the national Digital Economy."
Today, AIS customers can now verify identity for the convenience of applying for online transactions at all AIS channels nationwide.