China's aviation authority has made a statement confirming that a China Eastern Airlines Boeing 737 passenger plane carrying 132 people on board has crashed in the Guangxi region.
The flight was scheduled to fly from Kunming to Guangzhou, but lost contact while flying over Wuzhou. Initial reports said the plane crashed in Teng County in Guangxi.
Several news port claimed that the crash was flight MU5735. However, the flight status in www.guangzhouairportonline.com shows that the flight has landed.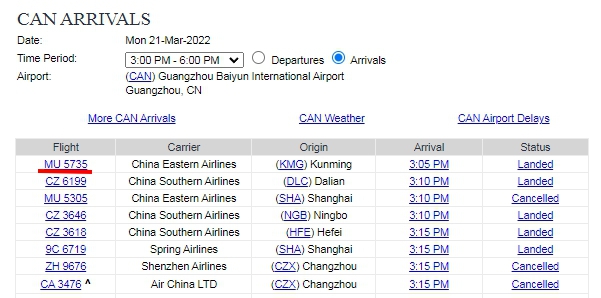 Working group was dispatched to the scene immediately and the Civil Aviation Administration stated that it has activated the emergency mechanism.