Bangkok Commercial Asset Management Pcl. (BAM) on Thursday reported third quarter 2021 earnings of THB 576,326 billion baht which is a decrease of 27.1% quarter-on-quarter and increase of 112.7% year-on-year.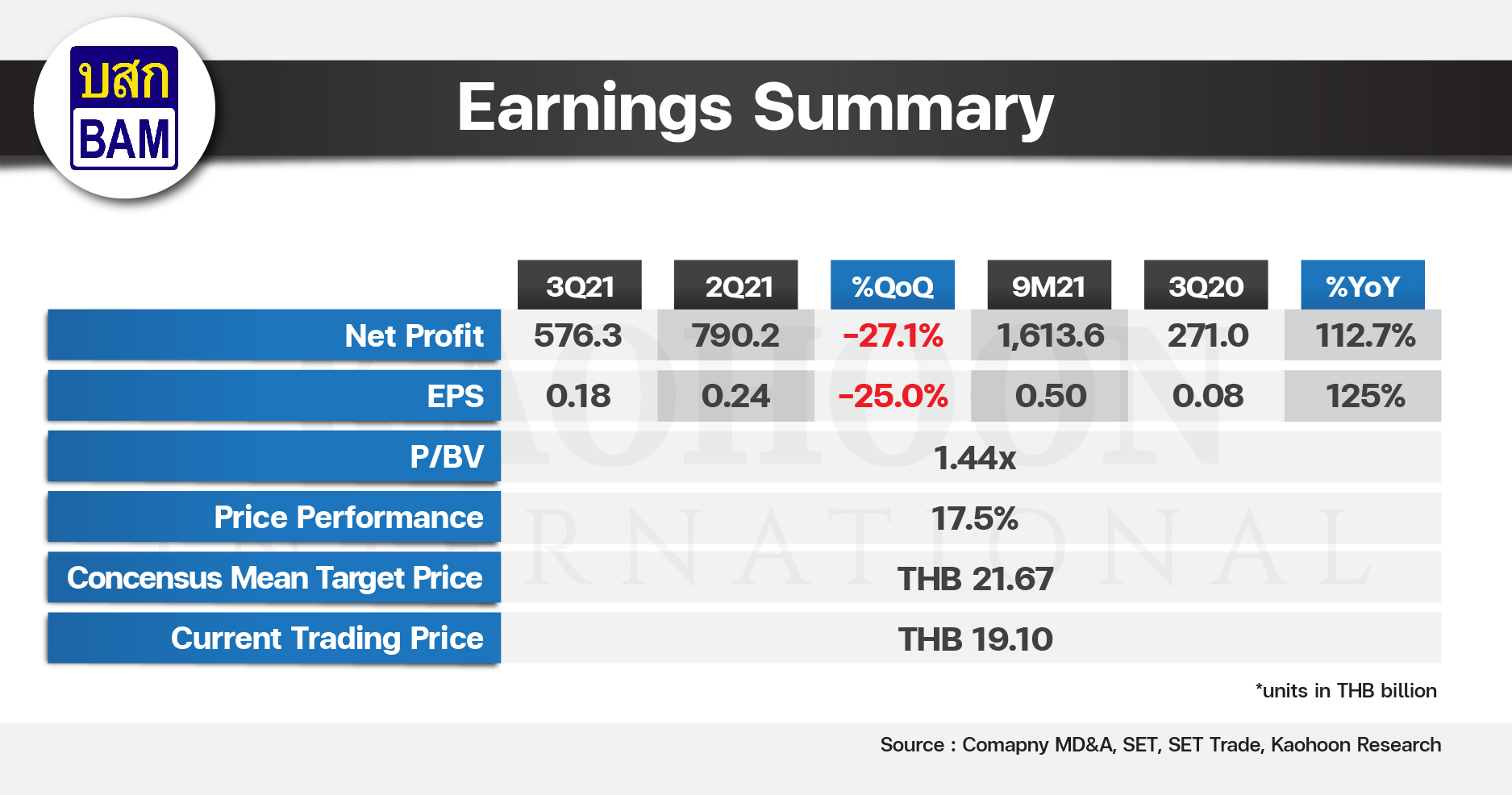 Key performance driver of the company's business is non-performing loans (NPL) and non-performing assets (NPA) business.  In nine months ended BAM's NPL collection stood at THB 6,198.5 million and NPA collection stood at THB 4,848.5 million.
In third quarter the company acquired NPLs from the financial institutions of baht 626 million and but did not acquire any NPAs directly from financial institutions.
In the third quarter the company other operating expenses increased by THB 714 million baht increasing 9.0% QoQ and 10.0% YoY.
According to SETtrade, in terms of ESG BAM hold B rating by MSCI and a score of 10.68 by S&P Global.