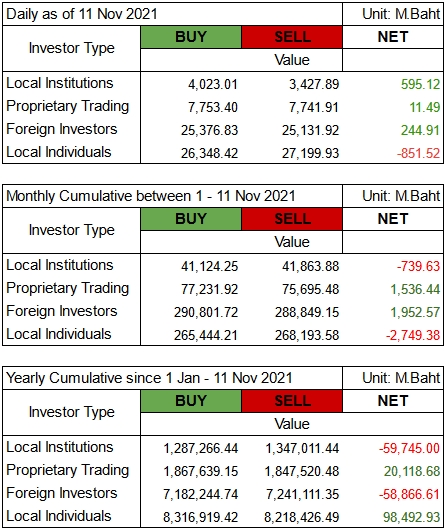 – SET Index closed at  1,632.44 points, increased 1.97 points or 0.12% with a trading value of 63.5 billion baht. The analyst stated that the Thai stock market moved in sideways trends without direction as investors were focusing on the 3Q21 earnings announcement and speculated on specific stocks with unique profiles from the opportunity day.
The analyst expected the market to continue speculating, giving a support level at 1,620 points and a resistance level at 1,635-1,650 points.
– Local Institutions, Foreign Investors and Proprietary Trading combined a net buy of 850 million baht to buoy SET Index by 2 points.