Origin Property Public Company Limited (ORI) announced in reference to the resolutions of the Board of Directors' Meeting held on 23 September 2021, to approve Origin Healthcare Co., Ltd., the company's subsidiary (93.74% held by the company) to purchase the ordinary shares in Thai Leaf Biotechnology Co., Ltd. (THAI LEAF), a private company, where Thai Leaf is carrying out the business of importing and producing hemp seed. 
In this regard, Origin Healthcare will subscribe the newly issued ordinary shares of THAI  LEAF, which is equivalent to 25 percent of total shares of THAI LEAF after the completion of the registration of share capital increase.
The Due Diligence is completed and Origin Healthcare satisfied with its results, then Origin Healthcare has signed the Shareholders' Agreement on 9 November 2021. Once the capital increase registration is completed, ORI will keep informed if there is any further update on the above mentioned matter.
Before and After Capital Increase Shareholding Structure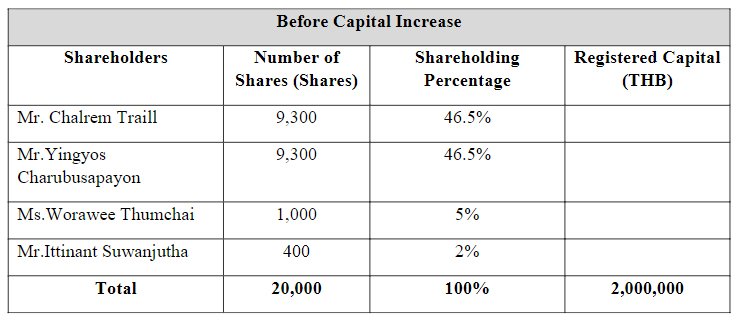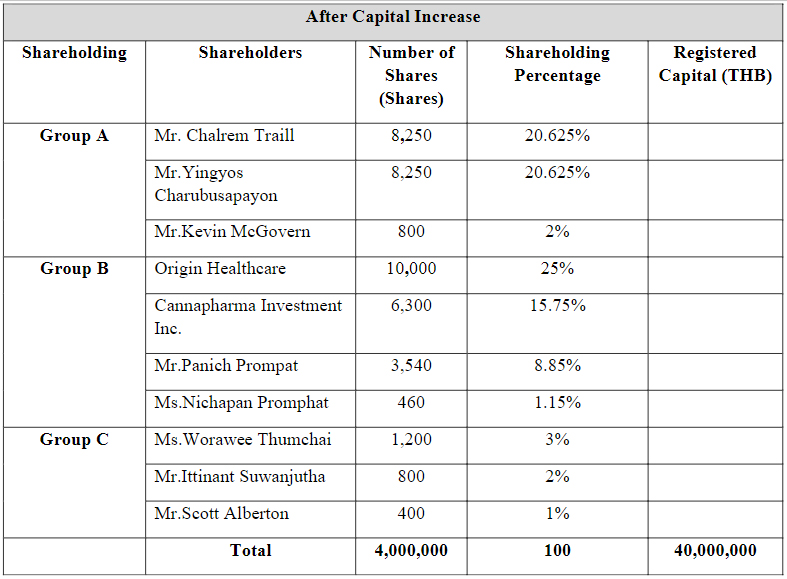 Source: SET