European gas prices continued to make another record high on Monday after the main pipeline feeding natural gas to European countries from Russia is expected to commence an unscheduled maintenance at the end of the month, worsening the energy crisis in the region.
After closing at a record high last Friday, the Dutch TTF Gas Futures for September surged more than 11% to EUR275.96 intraday on August 22, 2022. The price is currently trading at EUR268.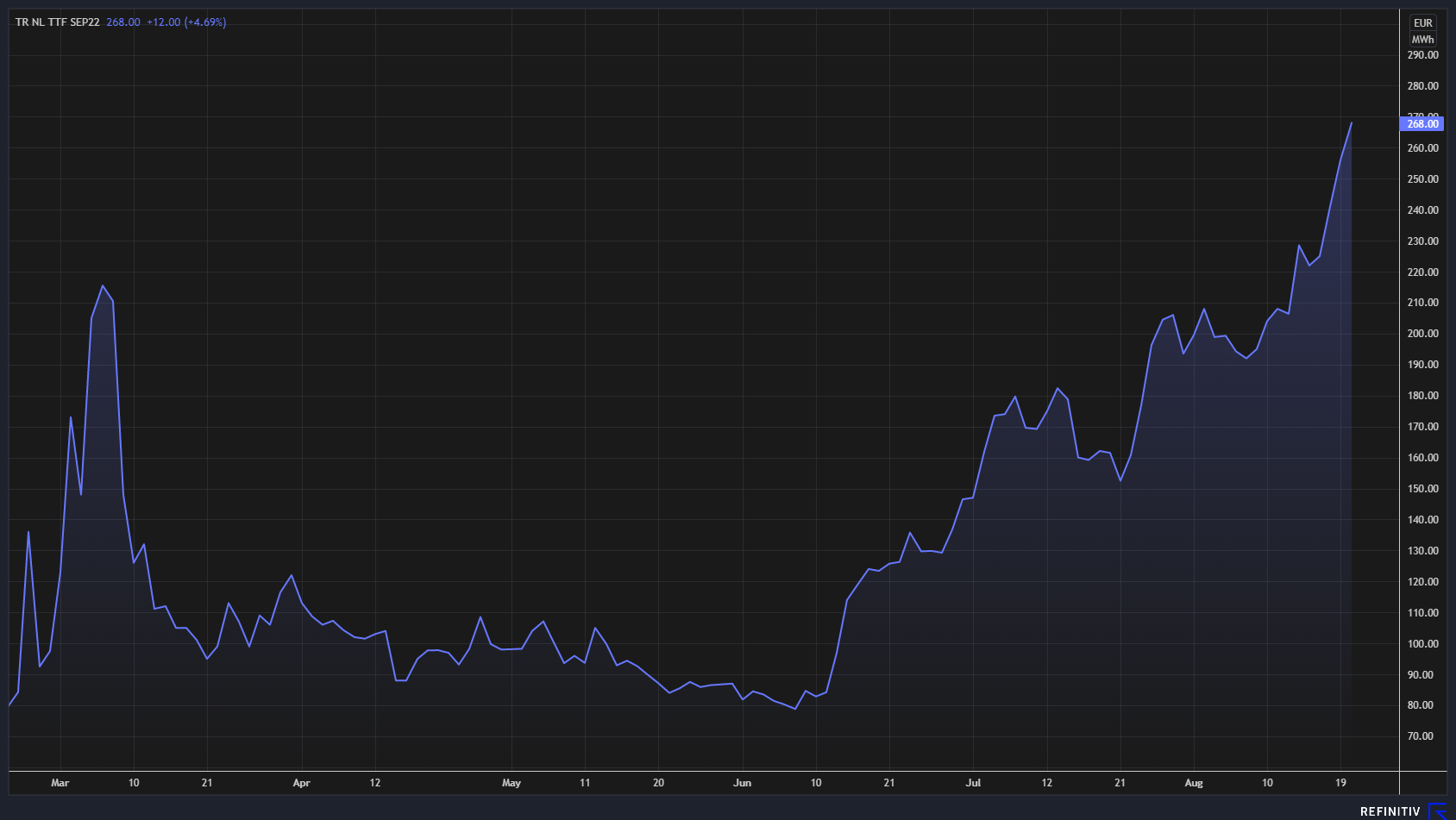 During the weekend, Russian state-owned energy company Gazprom stated that it will shut down Nord Stream 1 pipeline, a key pipeline conveying natural gas to Europe, in an unscheduled maintenance for three days on August 31 – 2 September.
The shutdown will deepen an energy standoff between the Kremlin and European countries that could send the current 40-year high inflation even higher.
The flow through Nord Stream 1 pipeline is currently at 20% of its max capacity, and Gazprom stated that the output will remain as it is after the maintenance.