Hospital and medical stocks had their one of the best stretches as hospitals were flooded with patients during the Covid-19 pandemic. Aside from businesses that treat people to their healthy conditions, some other businesses that respond for those who do not make it also have their fair share during that stretch as well.
Fu Shou Yuan International Group is a Chinese company engaged in the provision of burial services and funeral services. The company is listed in Hong Kong Stock Exchange using the symbol as 1448.
The company was on track to -40% YTD performance, but the spread of Covid-19 in major cities at the end of October sparked its rally. Since then, the company gained around 80% within nearly two months and is set to end the year with a performance of +10% or more. Fu Shou Yuan International Group stock rose to a 2022 high at 7.04 Hong Kong dollars at the closing on Last Friday as the Chinese government continued to ease Covid-19 restrictions in which analysts estimated that infections will increase over time.
The share price recently is on a decline from its 2021 highs after Beijing imposed stringent Covid restrictions in a pursuit of its zero-covid policy.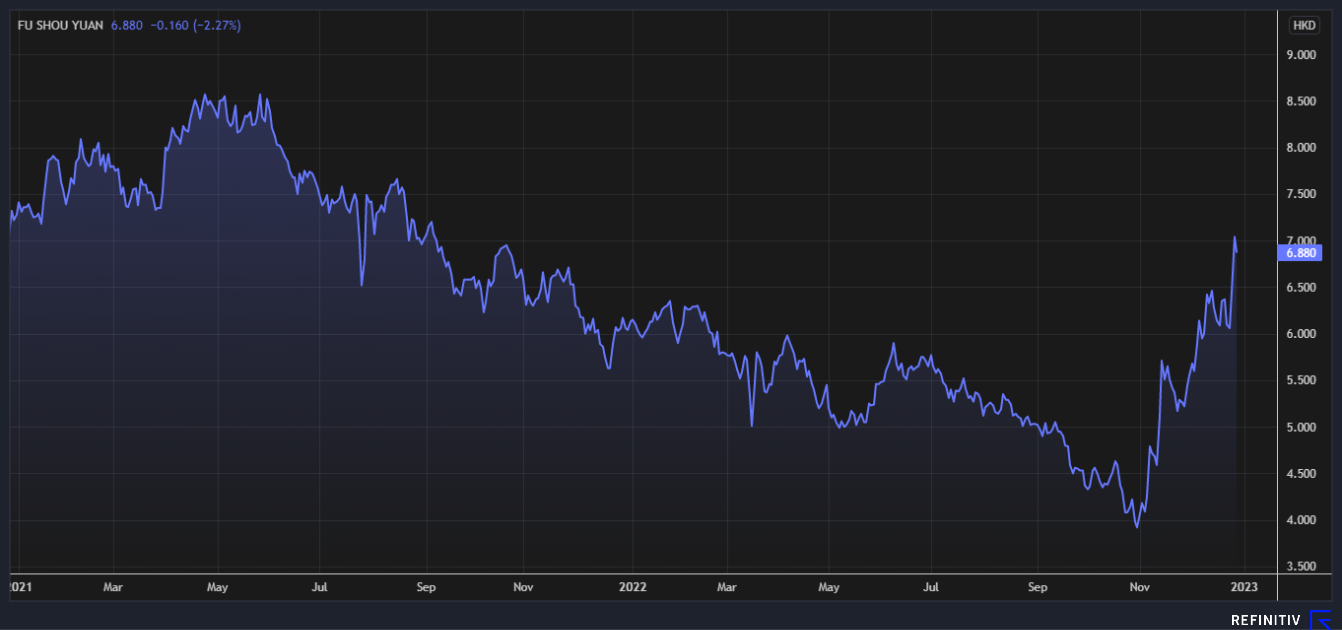 Reuters also reported that Chinese hospitals were under intense pressure as a surge of Covid-19 strained resources in the country.