Frasers Property (Thailand) Public Company Limited or "FPT", Thailand's first integrated real estate leader, has built strong business growth by synergizing all business groups in its portfolio: residential, industrial, and commercial business. As a result, at the Annual General Meeting 2023 (AGM), the company announced a dividend distribution of 0.43 baht per share, an increase from the previous year's dividend rate of 0.34 baht per share which will be paid on February 10, 2023.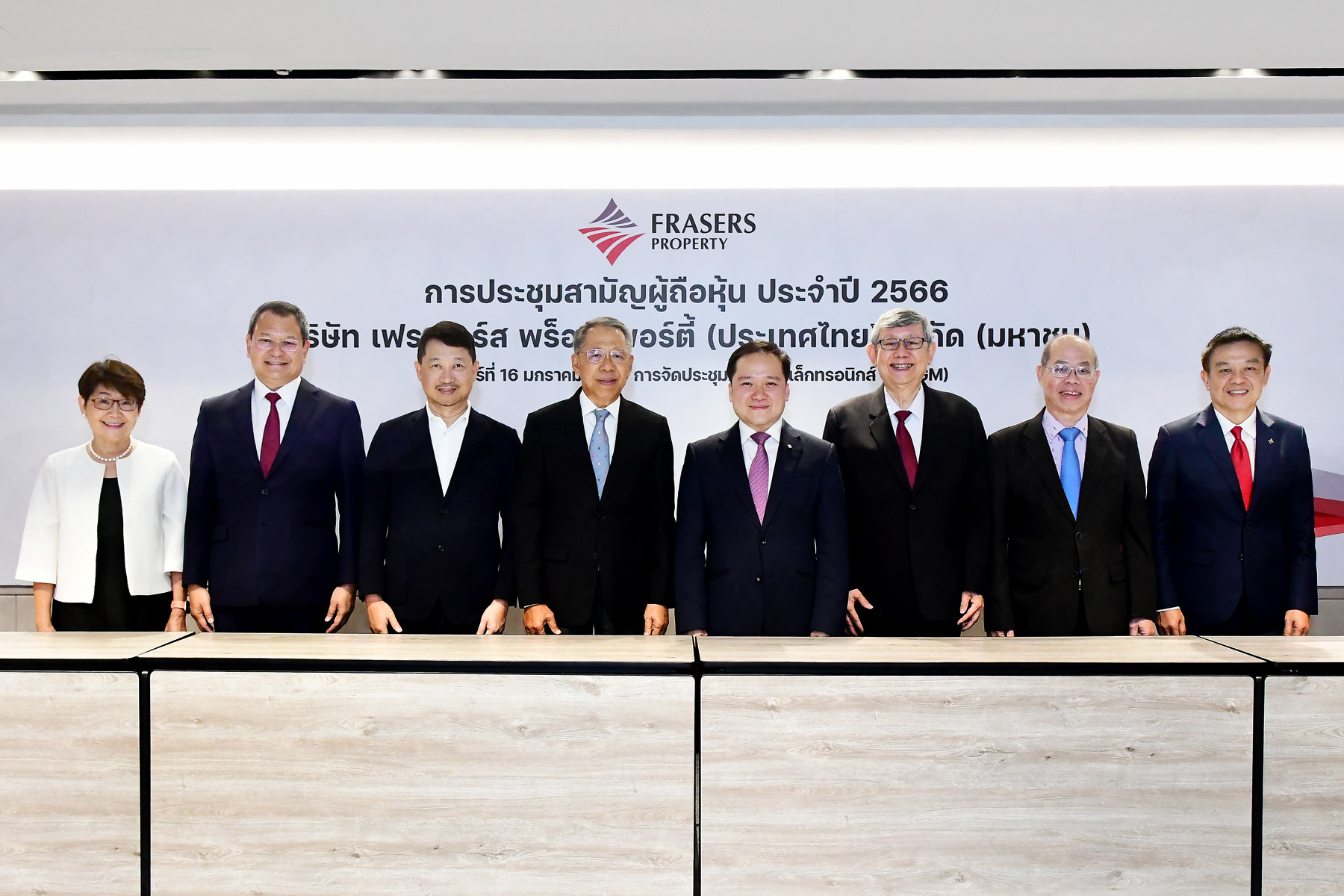 The committee reveals the annual performance report 2022 which displays the company's capacity to strategically drive business and achieve stable growth. As the company focuses on public health safety, Frasers Property Thailand has adopted a virtual AGM for shareholders for the third consecutive year online through a live broadcast from the Victor Club, 7th floor, Mitrtown Office Tower.
In this regard, FPT has generated excellent operating performance throughout 2022, as demonstrated in the 2022 financial statements (October 2021 – September 2022), with revenues of 16,347 million baht, a 4% increase from the previous year, generating a net profit of 2,465 million baht, an increase of 57.3% compared to the fiscal year 2021, as well as being able to maintain the company credit rating at "A" level with a "stable" outlook for two consecutive years according to TRIS Rating. 
FPT is also selected as one of the sustainable stocks of Thailand Sustainability Investment (THSI) among the companies listed on the Stock Exchange of Thailand and achieved A-level for the corporate sustainability disclosures in the Southeast Asia Diversified Business category according to the Global Real Estate Sustainability Benchmark (GRESB).