The U.S. 2-year Treasury note continued to climb on Wednesday to the highest level since 2007 as investors weighed on the short-term outlook of the U.S. Federal Reserve's actions on rate hikes to combat inflation.
The yield on US 2-year Treasury notes topped 5% on Wednesday, marking its highest spot since 2007. A year ago, the yield was at 1.55% and two years ago it was at 0.14%.
Meanwhile, the 10-year Treasury traded less than a basis point higher on Wednesday to 3.983%, widening the gap of inverted yield curve.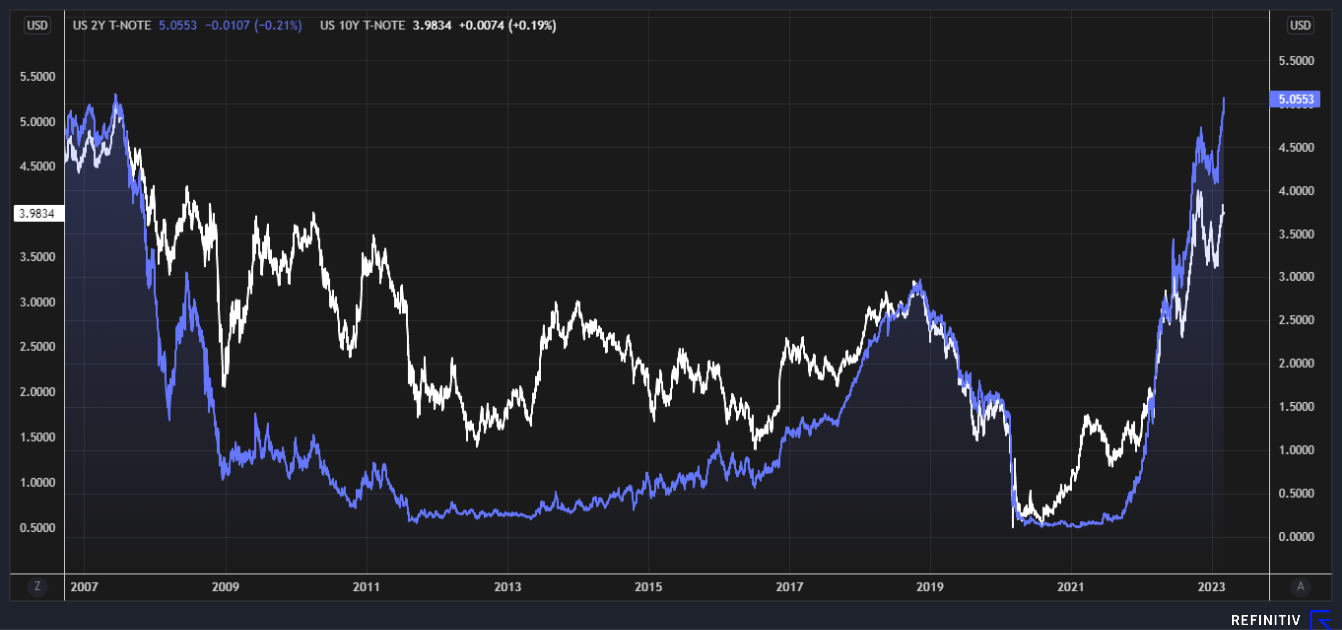 On Tuesday, Jerome Powell, Fed's chairman, said that interest rates are likely to be higher than the central bank had expected, citing data earlier this year indicating that the trend of rising prices has reversed the deceleration that it showed in late 2022, which made policymakers believed that the end was near.
The Fed Fund Futures now has a 53% probability of a 50 basis point rate hike in March by the Federal Reserve. Just a month ago, the chance for a 50bps rate hike was only 1% and the peak rates were expected at 5.25%.
The market is now expecting a 35% chance for the rate to go to 6.00% this summer.