The United States of America, along with other Great Nations, have been sending funds to support Ukraine amid Russian invasion.
In March, the Congress approved a huge package of emergency funding for Ukraine worth $13.6 billion that included military and humanitarian aid.
"We're giving the Ukrainians billions for food, medicine, shelter, and support for the over two million refugees who have had to leave Ukraine," said Senate Majority Leader Chuck Schumer. The funding also included weapons transfers of Javelin anti-tank missiles and Stinger anti-aircraft missiles.
Since then, the U.S. has provided over $1.7 billion in weaponry and medical supply to Ukraine, according to Secretary of Defense Lloyd J. Austin III.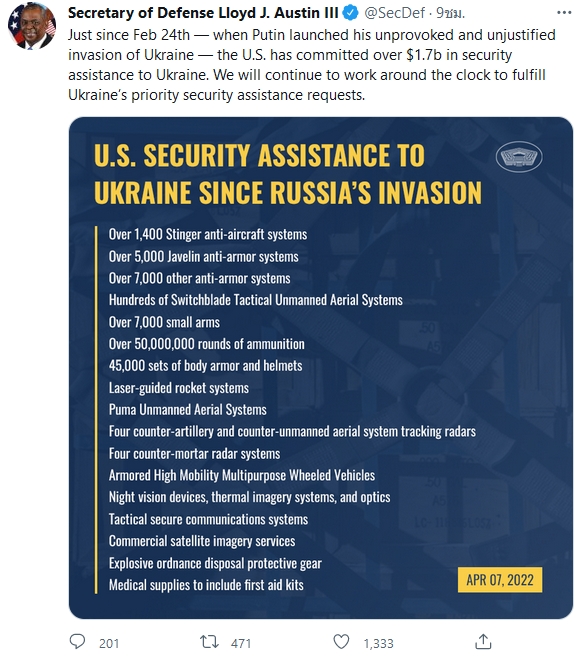 Alongside with the U.S., more than 30 nations have sent their aid to Ukraine.