AP Thailand, the country's leading property developer, is creating a social media sensation through WhoIsHe? campaign in which netizens are invited to join in identifying the wearer of #HappyHuman shirt – the mystery young man who embodies every desirable quality.
In his new role as the company's newest brand ambassador, he will share his perspective on how to Lueak Cheevit Dee Dee Tee HAPPY at any of AP Thailand's single detached homes, townhomes and condominiums.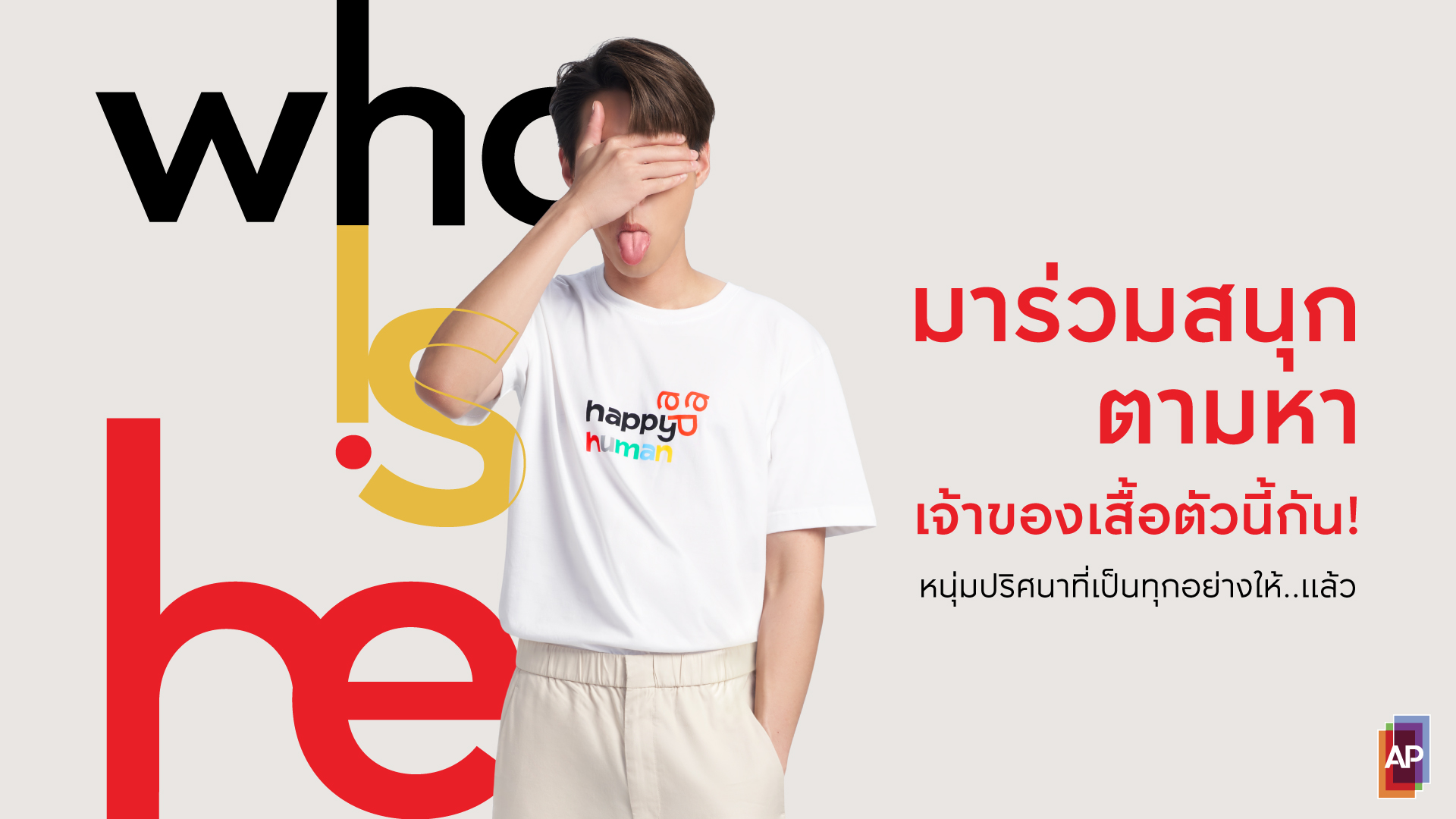 Don't miss the opportunity to own a #HappyHuman shirt out of 500 up for grabs simply by participating in WhoIsHe? at https://apth.ly/WhoIsHe. Be one of the 500 lucky people
who get to wear #HappyHuman shirts and have Cheevit Dee Dee Tee HAPPY together.
Prepare to be heart melting together this 22 May.
Lueak Cheevit Dee Dee Tee HAPPY at over 100 single detached home, townhome and condominium projects from AP Thailand around the country.