Elon Musk made a poll on Twitter asking if he should step down from the head of the social media platform. 
"Should I step down as head of Twitter? I will abide by the results of this poll" Musk posted in a poll on December 18.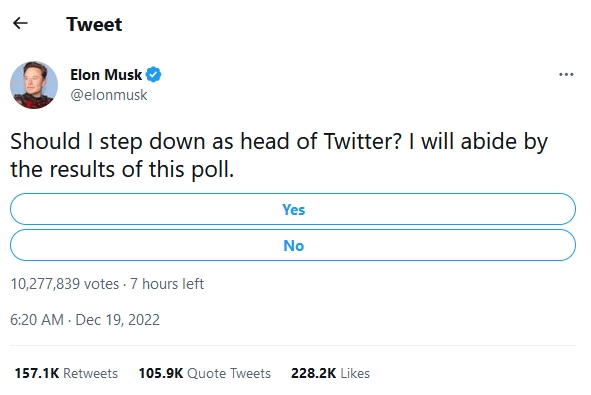 His poll received more than 10 million votes, with 56% of the vote agreeing that he should resign. 
"As the saying goes, be careful what you wish, as you might get it," Musk tweeted again afterward.
After months of legal disputes between Elon Musk and the social media platform, Tesla's CEO finally took over Twitter in October. However, drama surrounding the CEO itself and the platform only continued.