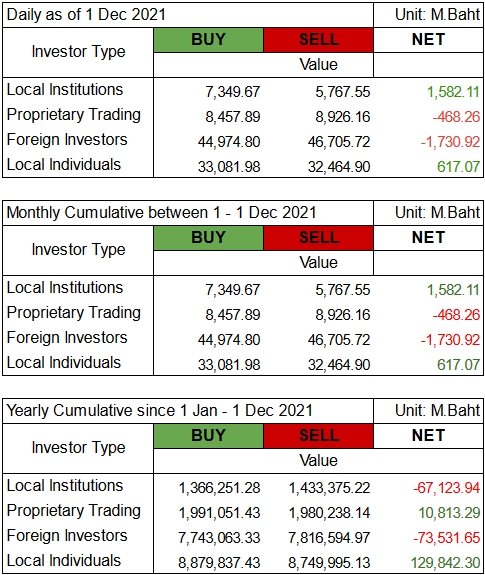 – SET Index closed at 1,590.81 points, increased 22.12 points or 1.41% with a trading value of 93.8 billion baht. The analyst stated that the Thai stock market moved in the same direction as global markets after pricing in the negativity of the omicron variant to a certain level, coupled with a technical rebound of SET Index after a huge plummet in the last few days.
The analyst recommended investors to monitor the OPEC+ meeting on December 2 and the U.S. debt ceiling , expecting the Thai stock market to continue gaining in tomorrow's session with a support level at 1,580 points and a resistance level at 1,600 points.
– Local Institutions and Individuals combined a 2.2 billion baht of net buy to buoy SET Index by 22.12 points.