AIS levels up digital tech with potential of cognitive networks
Partnership with depa to promote Digital Startup and Tech SMEs segments
Inclusive Growth to power Thailand's digital economy
AIS' objective when working with Startup entrepreneurs is to enhance their businesses and be a partner mentoring them to show off their potential, with the powerful backing of world-class digital infrastructure. Cognitive networks and tech platforms are vital for connecting with the combined AIS and Singtel user base of 770 million subscribers. AIS also has know-how to improve basic business operations such as installing IT networks, the laws of digital business and crisis communications management. AIS is even encouraging Business Matching between partners and investors to build opportunities of mutual sustainable growth.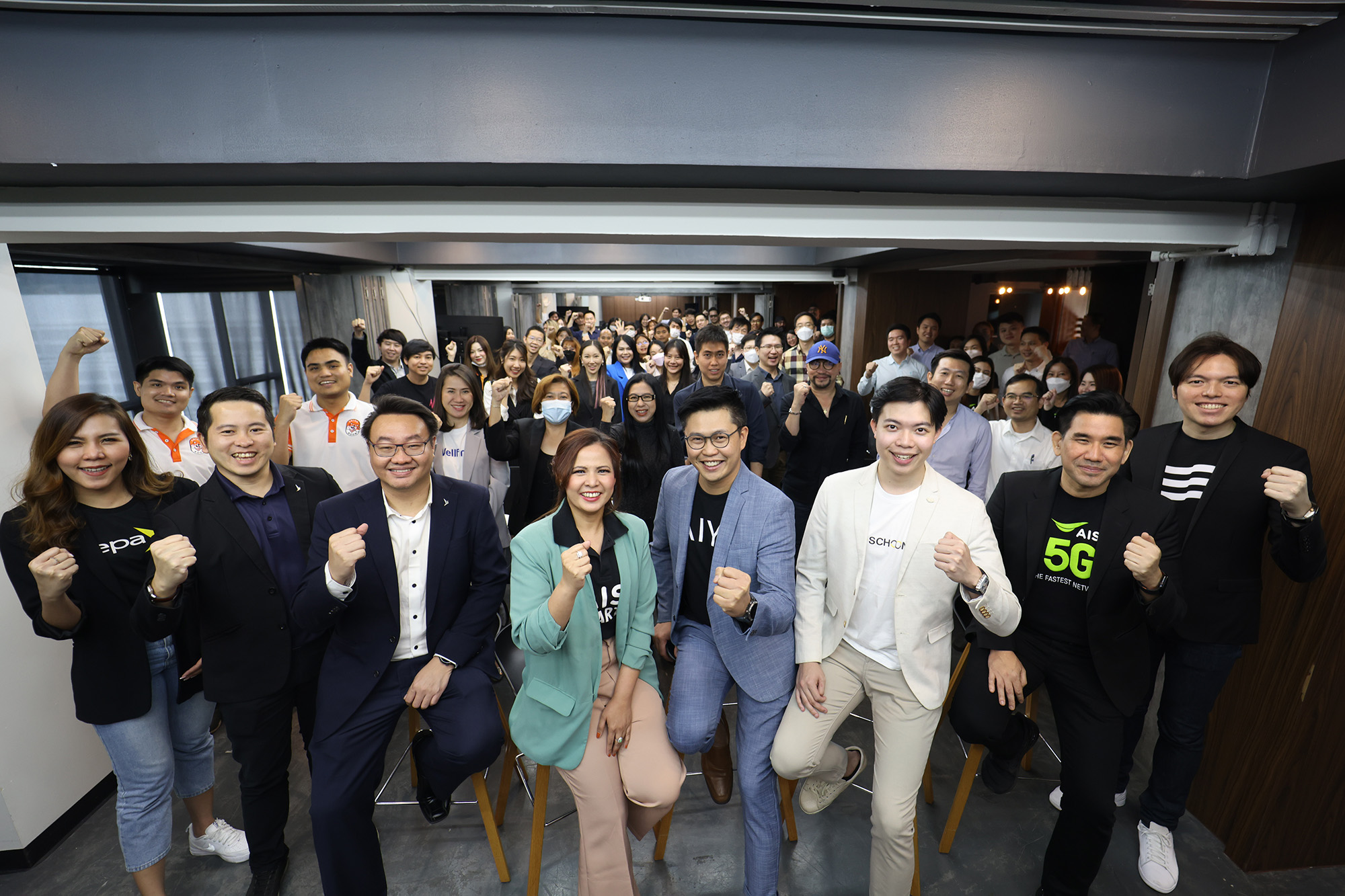 This was the origin of AIS' collaboration with Digital Economy Promotion Agency (depa) to promote and connect entrepreneurs under depa's remit in the Digital Startup and Tech SMEs space. Growth is stimulated from synergizing potential, which kicks off with the OPEN HOUSE "depa x AIS Thailand Digital Business Partnership". This event aims to share knowhow and combine AIS' digital tech solutions with government policy initiatives to promote business. Moreover, the program is now being extended to Business Matching, which provides opportunities to do business with AIS in the future.
Dr. Srihathai Prammanee, Head of AIS The StartUp, said, "I'd like to thank the Digital Economy Promotion Agency for recognizing AIS' intentions. These have the key target of leveraging AIS' powerful digital network to generate growth of the digital economy. AIS The StartUp is a long-standing mechanism enabling us to work with Startup entrepreneurs as a mentor, to highlight Inclusive Growth for businesses or growth with mutual sustainability. Working with depa on this occasion underlines the cooperation between over 400 Digital Startups and Tech SMEs being supported by depa to have access to digital solutions, know-how and opportunities to expand customer baser through the AIS partnership. We are confident that this collaboration is not only about encouraging growth for entrepreneurs. It is also a gathering of the private sector, business operators and the government to generate growth and resilience in the country's digital economic system."
Dr. Natthapon Nimmanpatcharin, Director of the Digital Economy Promotion Agency (depa), said, "One of depa's key ongoing obligations is to promote and support Thai Digital Startups at every phase of their growth, through an ecosystem which is specifically designed to enhance Digital Startups in every aspect. This starts the process of leveraging potential for business growth. There is support for Thai Digital Startups to develop Deep Tech, and adapt it for use with various technologies to meet national economic and social needs. This supports the commercial deployment of digital products and services. At the same time, depa has developed mechanisms to support Digital Startups such as the Super Angel Fund, under the name of depa Digital Startup Fund. This collaboration with AIS is a major upgrade for operators' capabilities from the potential provided by AIS digital technology, in terms of both digital infrastructure, and taking startups and SMEs to the next level when competing in bigger markets. This promotes a closer match to our targets."