The share price of Banpu Public Company Limited (SET: BANPU) closed 3.33% lower at THB11.60 per share on Tuesday, following a sharp decline of Newcastle coal prices from reports of the Australian state to mandate coal reserve for domestic supply and Indonesia ramping up output to boost exports this year.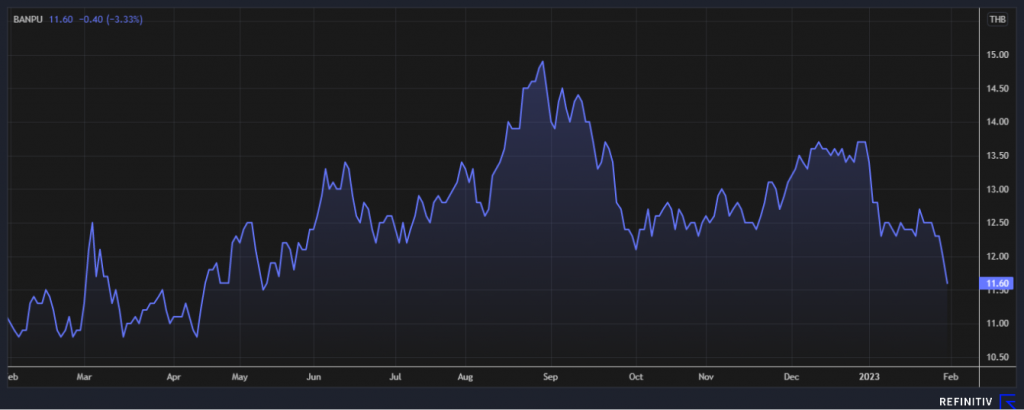 The Newcastle coal prices made a sharp plunge by 26% from $355.60 to $265.35 a ton within a single day of trading session.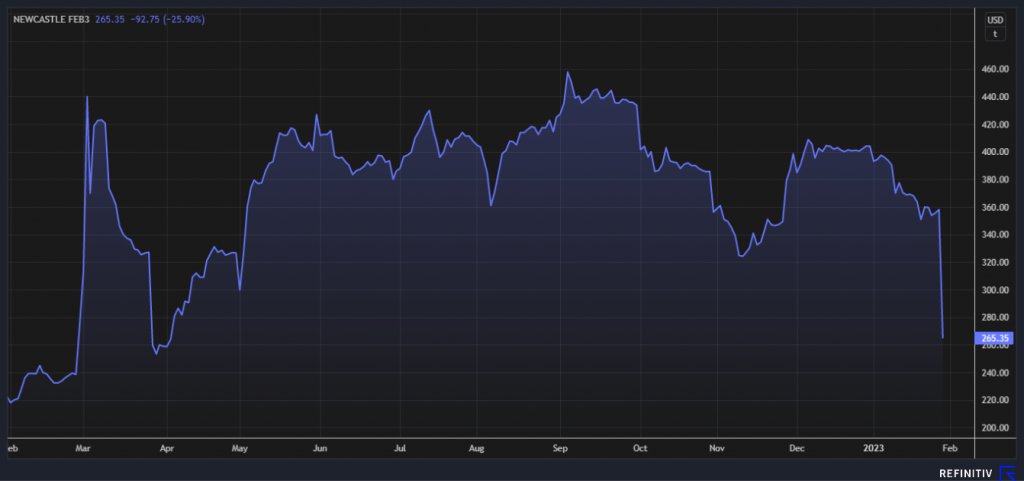 The Australian government would issue final directions that will require all mining firms in New South Wales, the country's biggest coal exporting state, to reserve as much as 10% of their output for domestic supply.
This soon-to-be order came as miners in the country have been under pressure since December last year after the government put a price cap on coal prices at A$125 a tonne, which was well below the export price at about $265 a tonne.
The mines in New South Wales are mainly owned by Glencore Plc, Peabody Energy, New Hope Corp and Thailand's leading coal producer Banpu Public Company Limited (SET: BANPU).
Meanwhile, Indonesia plans to produce 695 million tonnes of coal this year in which the majority of its production will go to exports. The Energy and Mineral Resources Ministry expected to see exports of 518 million tonnes in 2023.