AP Thailand and Mitsubishi Estate Co., Ltd., two real estate powerhouses – one a leading property company in Thailand and a real estate giant with over 130 years of experience from Japan, led by Mr. Yuji Okamoto, Managing Director, Mitsubishi Estate (Thailand) Co., Ltd. (a company of Mitsubishi Estate Group), recently congratulated and presented certificates to 40 university students who participated in AP OPEN HOUSE 2023, – arguably the best internship programme in Thailand now in the eighth year running. Four outstanding student interns were announced at the ceremony. They were selected to go on a study trip in Japan with AP Thailand's partner Mitsubishi Estate Co., Ltd. Executed under AP's More Than Theory concept, the programme provides intensive training under as part of the company's 2023 AP INCLUSIVE GROWTH master plan to make people and society benefit from the company's business growth as AP builds on its intention to be an organization that attaches importance to human resource development by giving people through many ongoing initiatives the skills of the future so they can lead Cheevit Dee Dee Tee Lueak Eng Dai. (The ceremony was held recently at AP Academy Lab, a design laboratory for comprehensive real estate learning).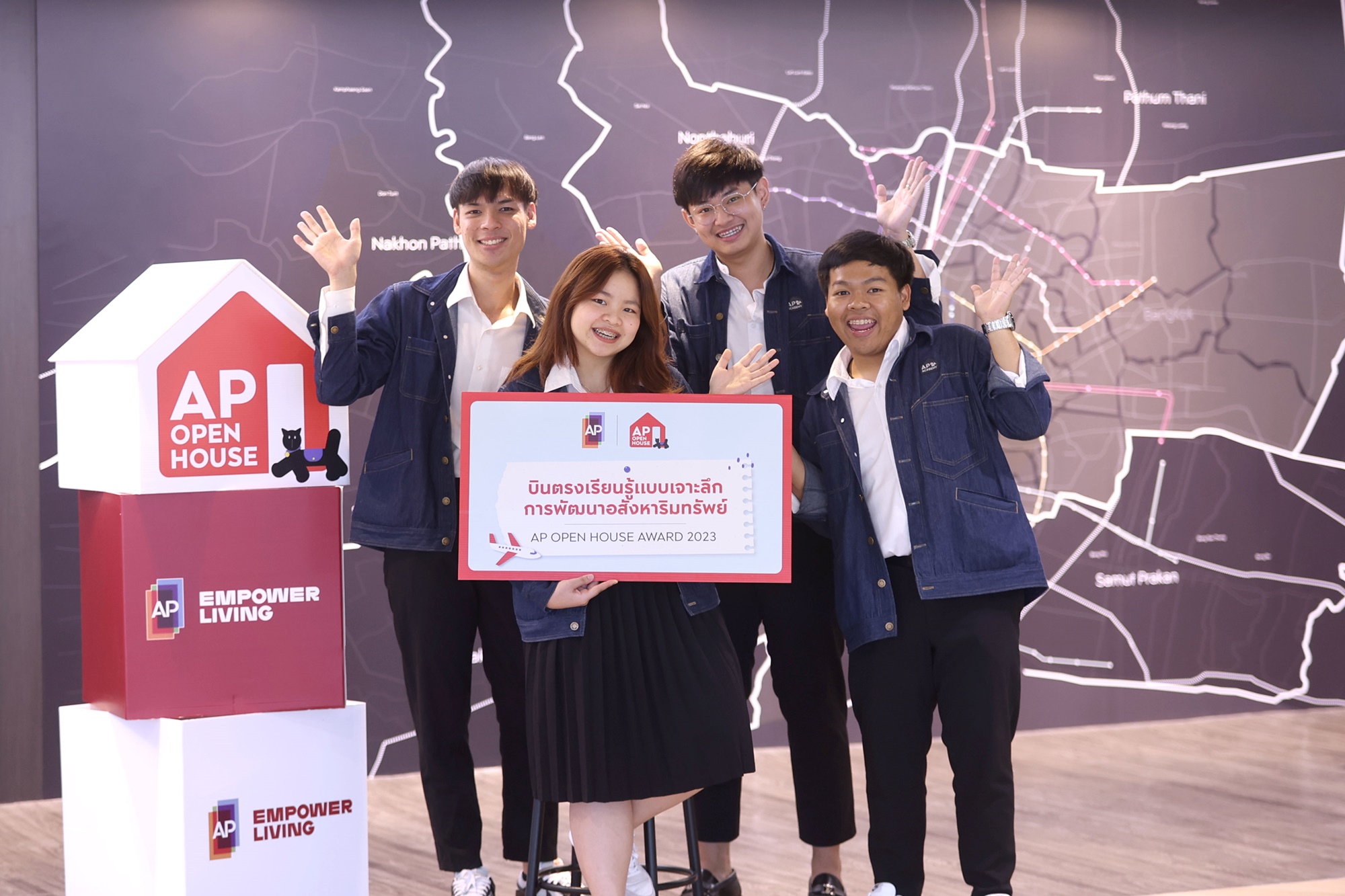 AP OPEN HOUSE is AP's intensive internship programme which has attracted enormous interest from university students nationwide. Now its eighth year running, the programme continues to provide effective training and promote constant learning to keep interns abreast with the fast changing modern world through the design of innovative real estate products and services. All participating students will be able to learn from on-the-job training experiences over a two-month internship with each year having a special highlight.
This year (2023) the interns will get to learn about Inclusive Living design and upon completion of their internship, each of them will receive a certificate from AP Academy with four outstanding interns selected to go on a study trip in Japan sponsored by Mitsubishi Estate Co., Ltd.